Post-Run Yoga Sequence
Cool Down, Stretch Out: The Postrun Yoga Sequence You Need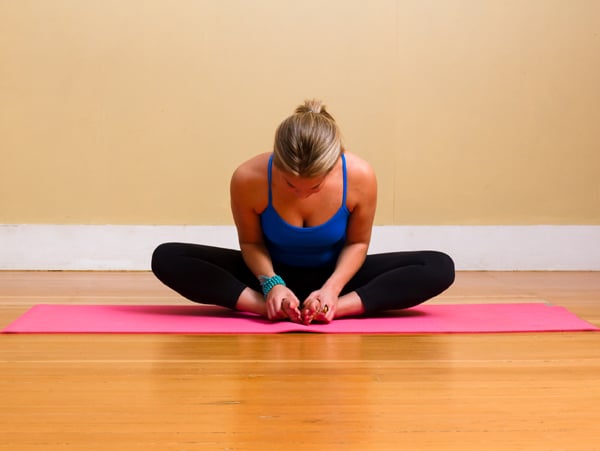 Butterfly Pose opens up the back and inner thighs:
From Hero Pose, sit on your bottom. Bend both knees, and bring your feet together.
Using your hands, open your feet up like a book, pressing your knees toward the floor with your elbows. If you want more of a stretch, then extend your arms out in front of you.
Stay here for five breaths.