Postvacation Workout Motivation
Generally, when I go on vacation I manage to squeeze in some workouts no matter where I am, since even the smallest amount of exercise makes me feel better about the inevitable vacation indulgence. But on a recent vacation that involved being on the road for serious amounts of time between stops, I haven't had an official workout in nearly two weeks! On top of that, this particular vacation included late-night Doritos snacking, meet-and-greets over highly caloric mixed drinks, and visiting my favorite (but not necessarily diet-friendly) restaurants.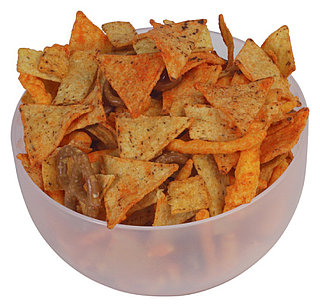 Now that vacation is over, I'd like to get back into the swing of things, especially because I worked so hard to look and feel great before I left for my trip. But I'm having a hard time feeling motivated — I know my first workout is going to be a rough one — both mentally and physically — and I'm dreading it. To self-motivate, I've gathered a few of my favorite motivational tips below, so check them out! And please let me know if you have any tips of your own. I'm all ears!
Get motivated when you keep reading.
Do you have any additional tips? Share 'em in the comments below!