Power Workout Songs
Push Yourself! A Power Playlist That Motivates
Sometimes you feel like your workout is a breeze. And sometimes, no matter how much you tell yourself to push through, you hit a wall. All of a sudden, you don't want to take another lap or hold Plank pose anymore. That's when a good workout soundtrack comes in handy. Filling your iPod with tracks that just make you want to move is the easiest way to make sure you do.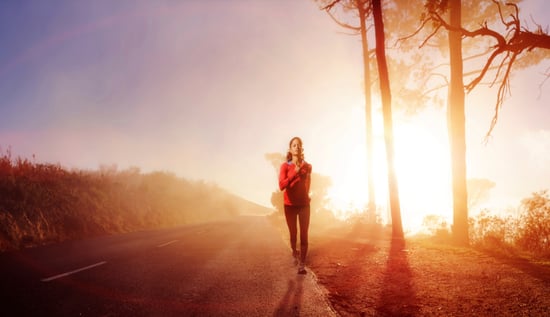 We asked you to tell us which song motivates you the most when you're feeling like you want to stop, and your picks made it hard for us to stay seated in our chairs! Read on for an hour-long Spotify playlist of epic songs that are bound to motivate your workout.
"Spectrum (Say My Name) Calvin Harris Remix" — Florence + The Machine
"Gonna Make You Sweat (Everybody Dance Now)" — C+C Music Factory
"Countdown" — Beyoncé
"My Body" — Young the Giant
"The Greatest Man That Ever Lived (Variations on a Shaker Hymn)" — Weezer
"Telephone (DJ Dan Vocal Remix)" — Lady Gaga, Beyoncé
"Savior" — Rise Against
"Runaway" — Bon Jovi
"Something Kinda Oooh" — Girls Aloud
"Turn Me On (feat. Nicki Minaj)" — David Guetta
"Levels" — Avicii
"Party Rock Anthem (2012 Part Remix)" — LMAO
"International Love" — Pitbull, Chris Brown
"Bangarang — feat. Sirah" — Skrillex
"Hands in the Air" — Girl Talk
"Sabotage" — Beastie Boys
You'll need to sign up for a free Spotify account to use the playlist. Once you have, be sure to check out all our playlists by following us on Spotify. Happy sweating!