Pregnant Jessica Simpson Inspired by Jessica Alba's Body
Jessica Alba's Postbaby Bod Is Jessica Simpson's Inspiration — What's Yours?
Just two weeks after giving birth to daughter Haven last August, Jessica Alba tweeted: "I did my first day of wrkout [sic] since I had the baby, just cardio for 40 min. — it's a start." No wonder she had no problems slimming down to her amazing postbaby body. As a fellow momma, I'm not the only one in awe. A pregnant Jessica Simpson is totally inspired and tweeted: "New goal: look like @jessicaalba after baby. Job well done lady!"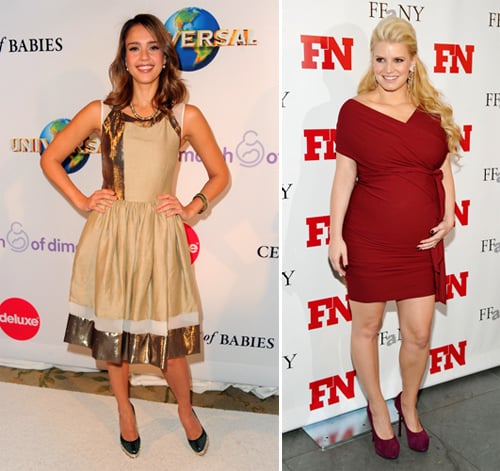 Jessica Alba was flattered and responded with a tweet, "OMG! Ur so sweet! Thx hon!" Aside from aspiring to look as fit and healthy as someone else, there are many ways we stay motivated when it comes to dropping pounds. What keeps you on task?