Proper Running Form For the Treadmill
Fit Tip: Relax on the Treadmill
More so than running outside, I find myself tensing up when it comes to running on the treadmill. And when I look down the row of machines, I see the same thing — runners leaning forward, hunching their shoulders, or running too close to the top of the treadmill.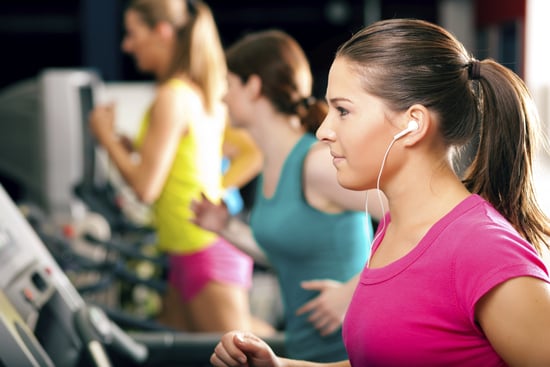 The same running form issues are common no matter if you're running inside or outside, but I've found that the pulling motion of the treadmill belt can cause me to crowd the front of the treadmill or lean forward if I'm not practicing body awareness. Not only that, but paying attention to the TV or watching the clock can also distract me from having a less-tense run.
The next time you're on a treadmill, remember to keep your shoulders relaxed and your body upright, not leaning forward and tense. Check where you are on the treadmill, too; sometimes you can end up right next to the hand bar when you have more room behind you to run. And pay attention to the rest of your running form; your arms should stay by your side while they move (not crossing your body), and your abs should be engaged. Read more tips on proper running form here.