Pros and Cons of Cutting Out Caffeine
A Cost-Benefit Analysis of Ditching Caffeine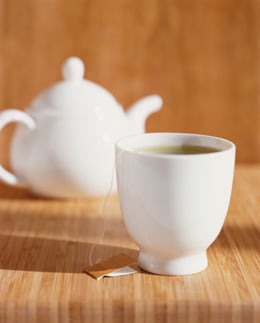 The other day, I accidentally skipped my morning cup of coffee but didn't realize until I got a late-morning, dull headache. I remembered the sensation from my caffeine-addicted college days and it set off a red flag in my mind. Researchers agree that a small amount of caffeine (around 300 mg per day) can promote health; moderate caffeine consumption can help sore muscles and improve alertness. On the other hand, excessive caffeine intake has been associated with miscarriages and can cause anxiety, sleeplessness, and even irregular heart rhythms. Since I've recently come clean about my Diet Coke habit, I'm thinking of trying to cut caffeine out completely — at least for a little while. If a lack of morning coffee is causing headaches, I'm curious what else it may be causing. Find out some pros and cons of kissing a daily dose goodbye when you
.
Con: There will be side effects. As with any drug, it takes your body some time to get used to the lack of caffeine. Immediate effects of withdrawal can include headaches, fatigue, irritability, and difficulty concentrating.
Pro: They won't last long. Symptoms will kick in after 24 to 36 caffeine-free hours and can last anywhere from a few days to a full week. Not ideal, but manageable.
Con: I really enjoy drinking coffee. Decaf doesn't taste the same! To help when cutting back, doctors recommend giving up the caffeine, not the routine. If you drink a hot coffee in the morning, switch to a warm caffeine-free beverage or a lower-caffeine alternative, such as green tea. (I recommend Mighty Leaf Green Tea Tropical, $10 for 15 pouches. It's delicious.)
Pro: You don't have to give it up for good. Scientists are hesitant to compare excessive caffeine consumption with addiction; they're more likely to explain it as caffeine dependence. Since caffeine does have some health benefits, I can eventually reintroduce it into my diet — though best to do it through drinking coffee, not chemical-laden Diet Coke.
I'm hoping a drastic caffeine-cutting move will finally break me of my soda habit and help me cut back on the coffee. Have you ever tried cutting it out altogether? How did it go?