Protein and Weight Loss
This Might Be the Reason You're Not Losing Weight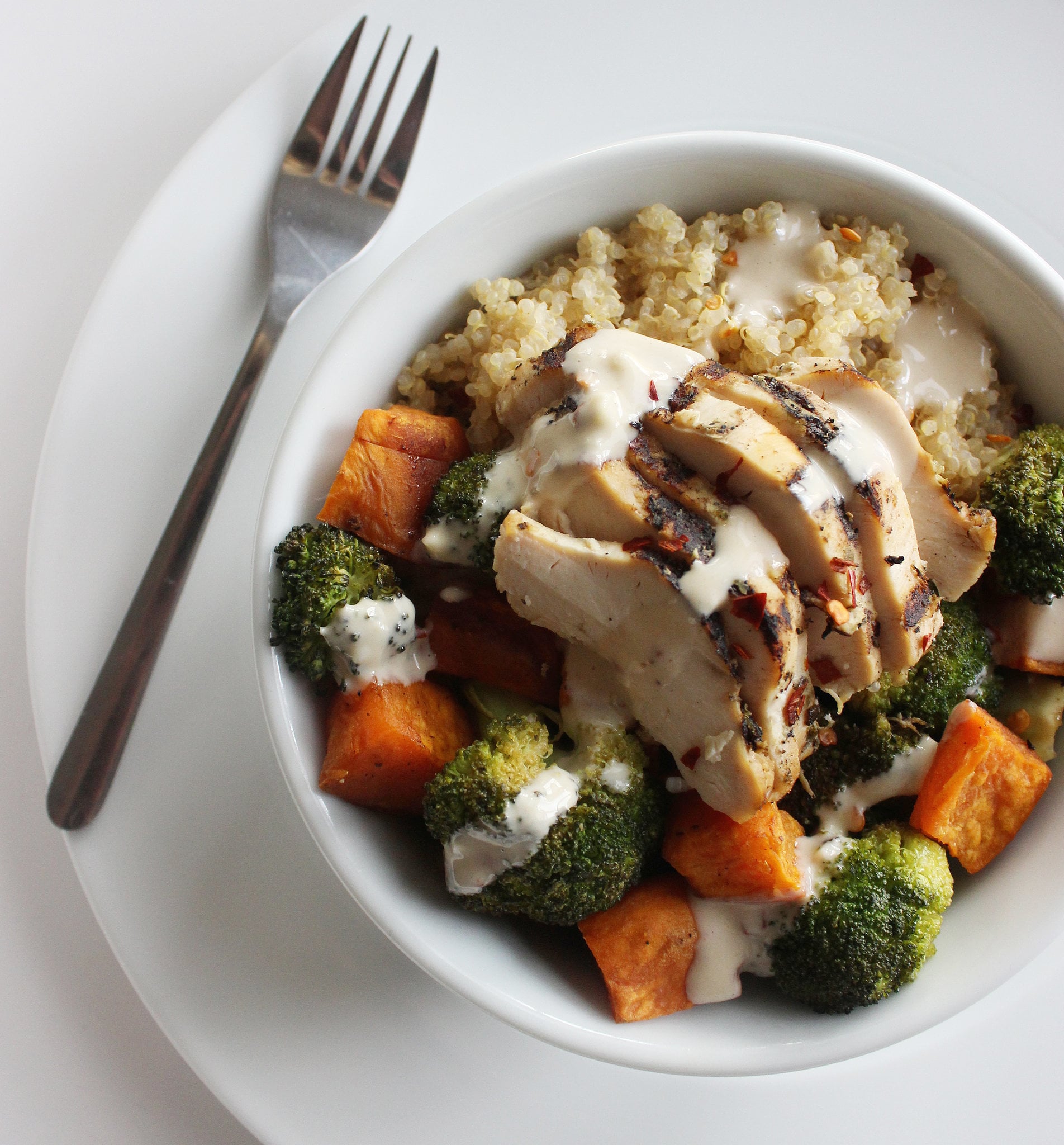 When designing a weight-loss meal plan, it might be time to look further down the label than the calorie count and start focusing on upping your protein intake. If you're having a hard time incorporating adequate protein into your diet, here's why it's time to start.
It keeps you satisfied: According to Esther Blum, clinical and holistic dietitian and the author of Cavewomen Don't Get Fat, high-protein foods regulate your appetite since they take more work to "digest, metabolize, and use, which means you burn more calories processing them." With Esther's clients, she's found that many start to shed pounds with more ease once they start to eat more protein.
It repairs muscle tissue: A recent study shows that in addition to a regular exercise routine, doubling your protein intake may be the key to losing fat pounds without dropping muscle mass. According to Tim Rich, a fitness manager at Crunch Gym, anyone doing endurance or strength training needs at least 10 grams of protein right after an intense workout to make sure the body receives the proper nutrients to aid in muscle repair and recovery. This is important to keep in mind as you're choosing the perfect post-workout snack.
It helps you look beyond calories: Sure, knowing the calories in the foods you're consuming is essential to hit your weight-loss goals, but it's not everything. While they might be higher in calories, protein-rich foods such as lean meats, fish, nuts, and pseudograins like quinoa and amaranth round out a healthy (and satisfying) diet and keep energy levels up. If you hopped on board a vegan or vegetarian diet with the hopes of losing weight, make sure you take stock of these high-protein foods that should be incorporated into your diet.