Pumpkin Banana Spinach Smoothie Recipe
A Not-Too-Sweet Pumpkin Smoothie For Breakfast
Pumpkin is full of nutrients — it contains a healthy dose of vitamin C and fiber and is an excellent source of vitamin A — so we understand if you can't get enough of healthy pumpkin recipes. Here's another one to try: this smoothie tastes less like a pumpkin dessert and relies more on the clean, slightly sweet taste of pumpkin puree.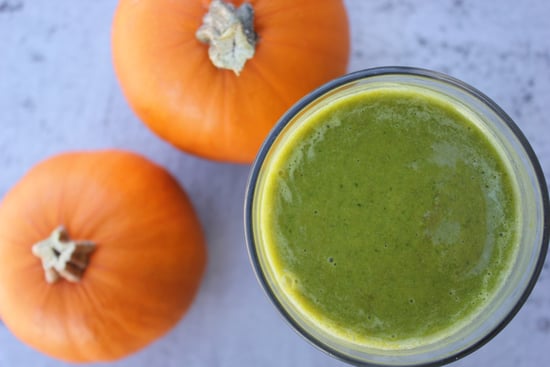 Adding two bananas makes this smoothie a satisfying breakfast option, while the Fall flavors of nutmeg and cinnamon marry nicely with the gourd's. And as always, you can't taste the spinach — so don't be put off by the color — but including the leafy green adds a healthy dose of many essential vitamins and minerals. If you don't want to used canned pumpkin puree, make your own or look for the boxed, BPA-free variety.
Keep reading for the recipe.
Pumpkin Spice Smoothie
Heather Scott, Purple Plant Smoothies
Ingredients
1 ice cream scoop of organic pumpkin puree (approximately 1/2 cup)
2 small- to medium-sized organic bananas (approx 3/4 cup mashed)
1 big handful of organic spinach
1 to 2 dates (based on how sweet you'd like it)
1/2 cup unsweetened vanilla or plain almond milk
1 dash nutmeg
1 dash cinnamon
1 to 2 handfuls of ice
Directions
Place pumpkin, bananas, spinach, date(s), unsweetened almond milk, nutmeg, and cinnamon in a blender.
Blend on medium speed for about 30 seconds.
Add ice and finish blending.
Makes one 16-ounce drink.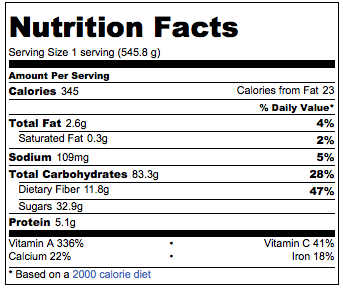 Source: Calorie Count
Information
Category

Drinks

Cuisine

North American