Qnexa FDA Approval
Qnexa Up For Approval: Would You Take a Diet Pill to Lose Weight?
Losing weight is hard work, so it's no wonder we're always on the lookout for the next big thing when it comes to a magic diet pill. The time may be now; the FDA will discuss this week whether to approve a new weight-loss pill called Qnexa.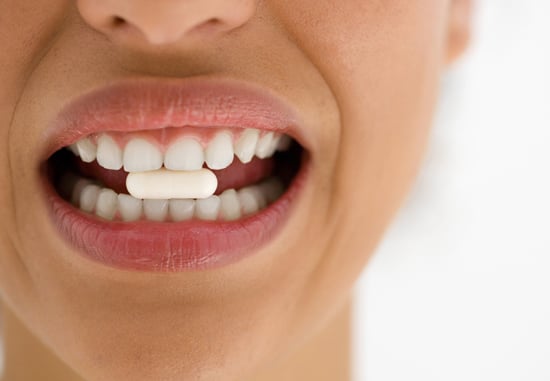 Qnexa is a combination of two existing drugs: the appetite-suppressing phentermine — aka the safer half of the '90s weight-loss phenomenon phen-fen — plus topiramate, a drug normally used to treat migraines or seizures. Drug trials have shown that obese or overweight people on Qnexa lost more than six percent of their body weight and were more likely to keep it off than those who weren't on the drug.
While it looks like the drug meets the FDA's requirements when it comes to its effectiveness (an average loss of at least five percent of body weight), the agency already rejected Qnexa in 2010 over safety fears — including a higher risk of having a heart attack and possible birth defects if you take Qnexa while pregnant. But since the two drugs used to make Qnexa are currently FDA-approved, some doctors already prescribe the phentermine-topiramate combination to patients for weight loss.
Of course, this isn't the first time a diet pill's safety has been called into question, but what do you think? Do the risks outweigh the benefits when it comes to weight-loss drugs, or will you be first in line if Qnexa gets approved?