Queen Latifah Talks Getting Older and Eating Healthy
Queen Latifah Getting Wiser With Age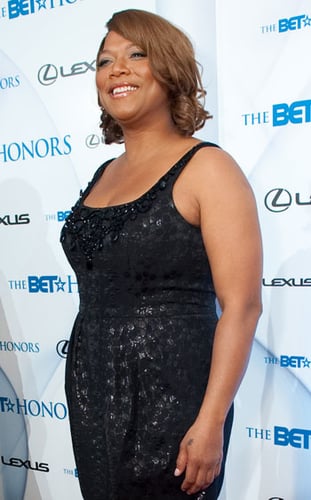 Royally inspiring actress and singer Queen Latifah joins the ranks of celebrities over 40 in March. Though she isn't letting aging get her down, Latifah admits that she wishes she'd understood the importance of healthy eating when she was younger.
The Jenny Craig spokeswoman has shed more than 20 pounds over the past three years and kept it off. But she told People, "I wish I had known more about nutrition and exercise and how really good it could affect you at a younger age. Then I would have kicked it up a lot sooner."
Oddly, despite her Jenny Craig connection, the singer and actress says she doesn't really diet. Instead, she focuses on exercise — such as walking for fitness — and eating in moderation: "I eat a lot of vegetables and lean meats, and I drink a whole lot of water."
With healthy habits like those, Latifah should be able to look forward to many more birthdays. Do you wish you'd learned more about healthy eating and exercise at a younger age?