Quick Healthy Work Tips
3 Healthy Ways to Make Your Work Day Healthier
Even though your job might not be the healthiest if you sit all day long, eat out for lunch daily, and can't resist the treats that call to you from the break room, you can still make healthy choices on the job. Here are some quick things you should do at work to improve your health and well-being.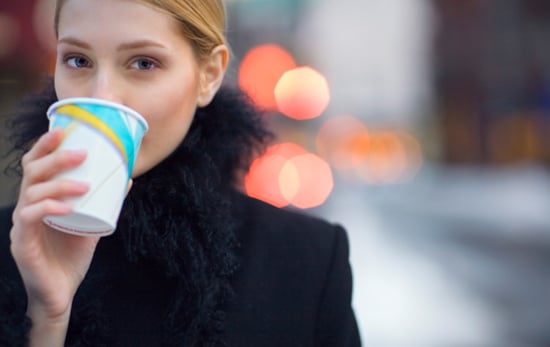 Brush after your morning coffee: Sure you brush your teeth at home before heading to work, but what about that morning cup of joe you're sipping on during your commute? Keep a toothbrush and toothpaste at work and hit the ladies room after finishing your hot beverage to prevent stained teeth. The sugar in your coffee, especially when coupled with the dry mouth often associated with caffeine consumption, can create an environment that promotes tooth decay. Consider brushing those chompers after lunch — that clean minty feel in your mouth is sure to prevent you from snacking when you're not hungry.
Take your meetings for a walk: Whether on a conference call or meeting one-on-one, slip on your sneaks and walk while you talk. Twenty minutes of walking will burn calories, give you fresh air, improves mental clarity, and revs up your energy. If you can't head outside, walk up and down the stairs in your building.
Disinfect your desk every morning: Now that we've jumped into cold and flu season, it's time to be extra vigilant about germs. Grab an antibacterial wipe and take a couple minutes to degermify the things you touch daily like your keyboard, mouse, water bottle, and phone.