Quick Lentil Recipes
3 Quick Recipes For Lentils
If you aren't familiar with lentils, then you should start working them into your cooking repertoire. They keep you full, provide a bunch of health benefits, and take about zero minutes to cook! The red and orange varieties are the quickest-cooking lentils, so they're the best ones for beginners to buy. If you're new to lentils or need to get dinner on the table ASAP, then try one of these three quick and easy recipes.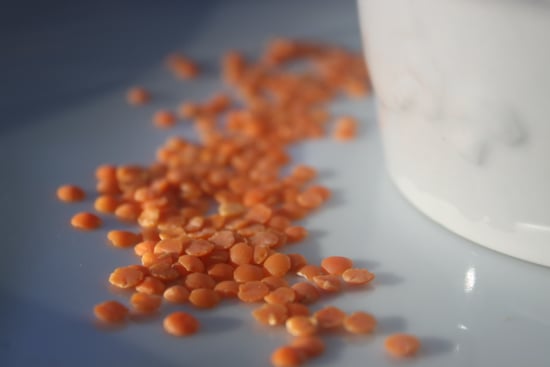 Lentil soup: This 15-minute lentil soup recipe from Martha Stewart is quick without sacrificing the flavor. The trick to the short timespan is to use precooked canned lentils. Start by cooking the vegetables in broth and adding lentils in the pot to warm.
Lentil curry: For a spicier lentil dish to serve over rice, try this red lentil curry recipe. Although it takes an average of 30 minutes to cook, most of that time is allowing the lentils to cook themselves. Need a quicker option? Try this easy recipe we found on SparkPeople. It only involves four ingredients, excluding the water, and can also be served over rice or on its own!
Cherry lentil salad: Lentils don't always have to be eaten hot. Here's a protein-rich yet light lentil salad recipe from Whole Foods. It involves pitted cherries, onions, and, of course, lentils. The recipe calls for green lentils, but you can opt for red if you need to speed up the process or happen to already have them in your cupboard.