Quick Ways to Work Out in the Evening
Guilt-Free: How to Fit in a Workout Before You Go Out
You vowed to go to the gym at lunch, only to be caught up with deadlines and meetings. Before you head out for a night of fun, here are three ways to fit in that forgotten workout and get on with your night, guilt-free.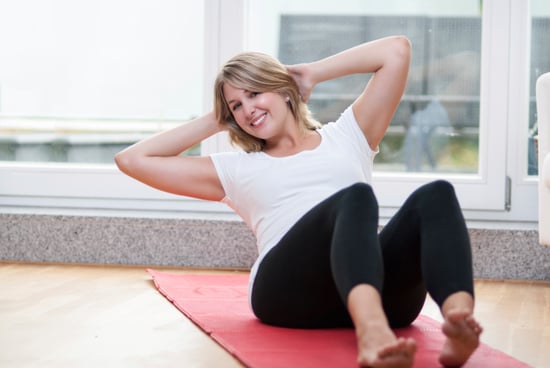 Just a few minutes: A night of dancing may be a fun way to get your cardio, but if your night out is more of the sit-and-chat kind, a few minutes is all you need to fit in a decent workout. Get your heart rate up and your cardio out of the way with one of our 10-minute workouts; follow along on your laptop and then get on with your night.
Post-work stretch: Even if you don't have time to get sweaty and take a shower, a quick toning session can work your muscles and is better than nothing. If you've got some time before you head out again, here are some after-work yoga moves that relieve stress while strengthening muscles.
Break it up: Keep a set of exercises handy so you can go through them as your evening progresses. Exercise posters are ideal because you can take time to do them — a few sets of lunges, push-ups, and jumping jacks before you head into the shower, then the rest after you get out — so you can fit it in even if you're rushing. Our collection of workout posters print out easily so you can keep them handy. Or try Carrie Underwood's versatile deck of cards workout — assigning a move for each card in a deck works well if you need to break up a workout.