We've tasted our share of healthy chips [1], but when an unexpected — and nutritious! — ingredient gets thrown in the mix, we get really excited. The next time you're craving something salty and crunchy, you'll definitely want one of these protein-, fiber-, and potassium-rich chips that were being touted at the Natural Products Expo [2] in Anaheim, CA. The star ingredient? Quinoa — it doesn't get much healthier than that!
Live Love Snack Popped Chips
Gluten-free and high in healthy whole grains like chia seeds, sprouted quinoa flour, and sprouted seeds, Live Love Snacks Popped Multigrain Chips [3] come in a number of tasty flavors, but the Kale & Sea Salt variety is the must-try flavor.
Late July Chia and Quiona Chips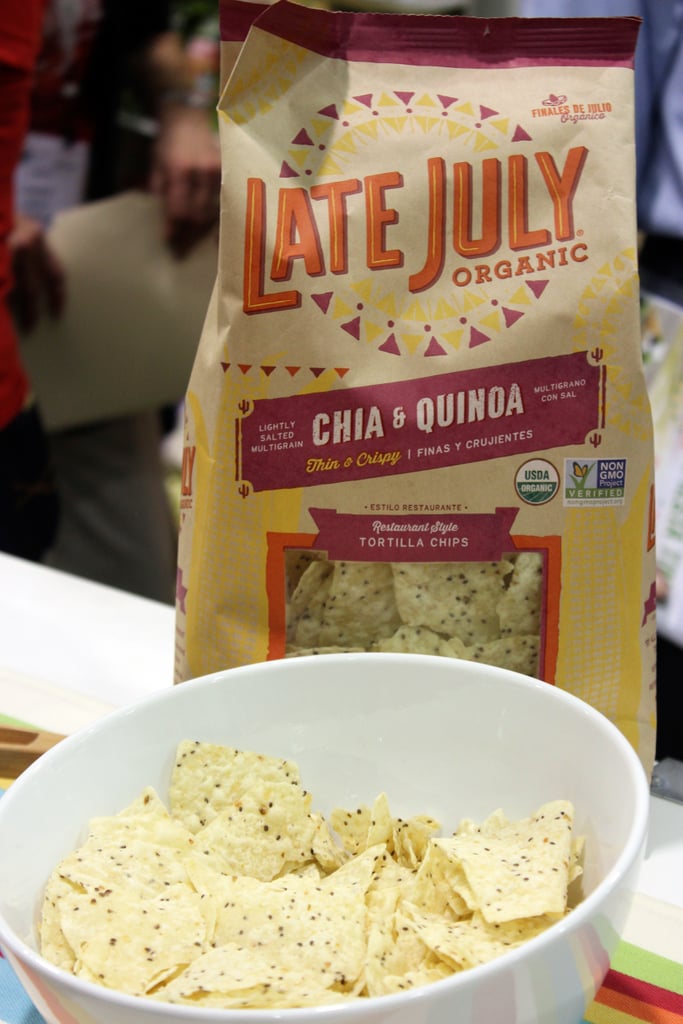 Late July Organic Snacks [4] makes some of the most crave-worthy chips on the market, and I was excited to taste its brand-new cantina-style chip at the expo. Light and crispy with the perfect crunch, these chia and quinoa chips would perfectly complement a bowl of fresh guacamole [5] or your favorite salsa.
Rhythm Superfood Chips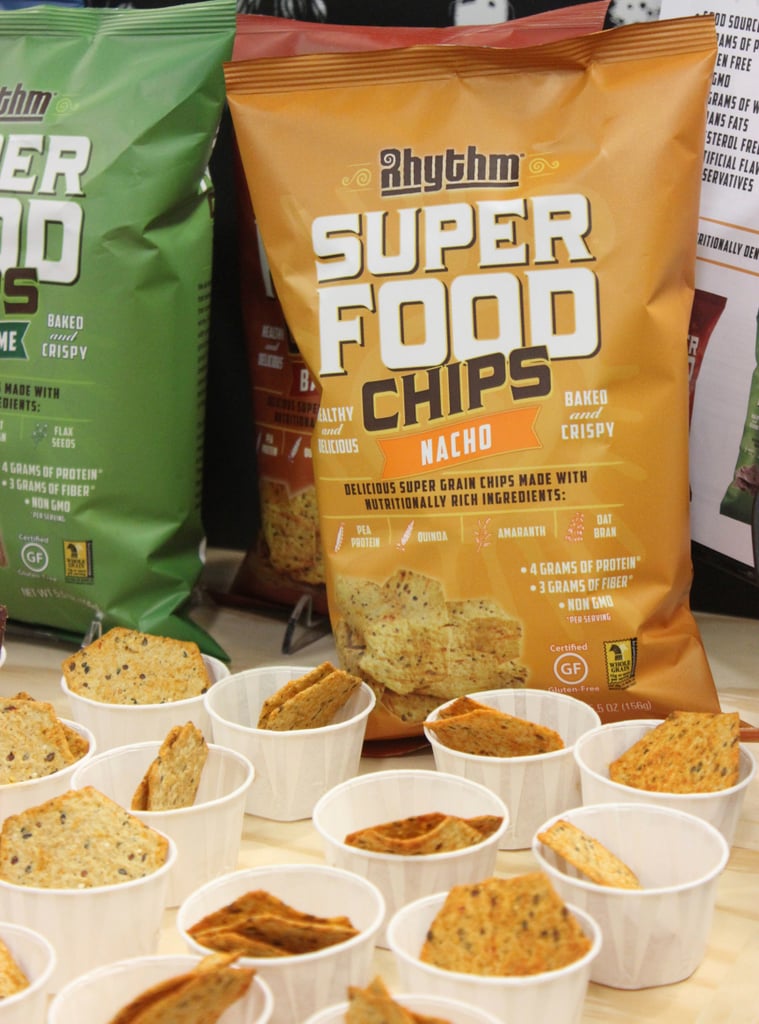 Supergrains like quinoa, amaranth, and oat bran come together to create Rhythm Superfood Chips [6]. Higher in protein and fiber than a traditional chip, these chips are also baked, not fried. While I was partial to the jalapeño lime, the nacho flavor would be the pick for anyone who fancies a bag of Doritos.