Rachel Bilson Covers InStyle: Too Much Attention Is Put on Weight and Body Image
Rachel Bilson Thinks Celebrity Body Image Gets Too Much Attention — Do You?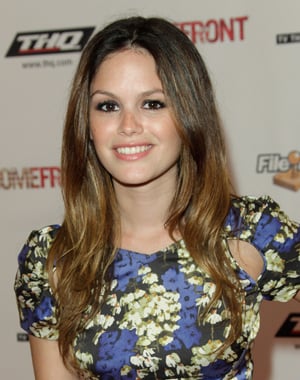 A lot of emphasis is put on a celebrity's appearance. From style choices to diet and workout regimens, people are interested in how celebs look. At FitSugar, we'd be lying if we said we weren't a part of this. And on a personal level, I'll admit that I'm interested in Cameron Diaz's arm workout, or what Summer foods celebs are snacking on. But we hope these sorts of stories are sources of healthy inspiration, and not cause for insecurity.
In the September issue of InStyle UK, Rachel Bilson said that the amount of emphasis placed on celebrity body image is too much.
"You know what I hate? The amount of attention that is put on weight and body image. It is so backwards and sends out the wrong message. 'What do you eat? Do you work out?' It's not what young girls should be stressing about. They look up to these actresses and read about plastic surgery and what they do and don't eat. I eat, I love food, I wanna eat when I wanna eat. If you are not feeling good about yourself, then you work out. But you do it for you."
I love that Rachel Bilson says that she loves food, and that it's important to work out for yourself. And even though I agree that the media has a huge role in shaping body image perceptions, I hope that it can be a positive one too. (Though I know, unfortunately, that this is not always the case.) I want to know if you agree . . .