Ragweed Causes Fall Allergies
What's Making You Sneeze This Fall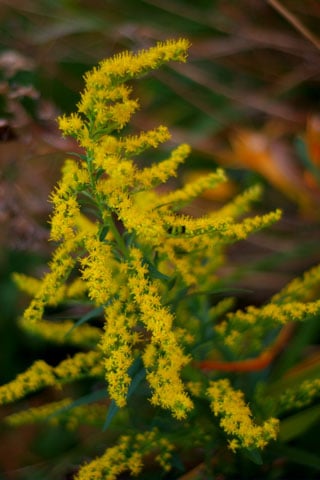 Autumn may not officially begin for another couple of weeks, but Fall allergy season kicked off back in mid-August. The bummer is that this season lasts until the first frost. Spring sneezes are usually set off by pollen in trees, plants, and weeds, but the main Fall culprit is ragweed, although mold and dust mites may be tickling your nose too. And thanks to climate change, ragweed season is longer than it was 30 years ago — as much as 27 more days a year.
If, as Summer blends into Fall, you find yourself wiping an endlessly runny nose and rubbing irritated eyes, you might just be battling a ragweed allergy. One plant produces upwards of one billion far-traveling pollen grains. Most common in rural areas, pollen levels of this plant peak between 10 a.m. and 3 p.m. in urban areas. The King of Pollen Allergies, as ragweed is sometimes called, also flourishes in vacant lots, roadsides, ditches, riverbanks, and construction sites. More prolific on the East Coast and in the Midwest, your best bet for relief is to avoid the pollen by staying indoors and keeping windows closed (running A/C with a HEPA filter) especially when sleeping. Try over-the-counter antihistamine or prescription nasal spray to relieve the troublesome symptoms.
Does ragweed make you suffer? How do you deal with the symptoms?
Flickr User Ian Muttoo