Rant About Showing Too Much Skin While Exercising
Fittingly Mad: Showing Too Much Skin While Exercising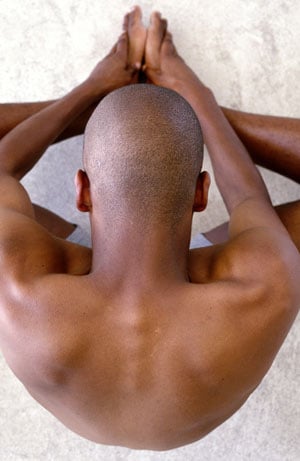 When I taught yoga this week, I was surprised to see a new male student show up in not much clothing. He was wearing the teeniest, tiniest, tightest shorts I've ever seen. I was like, "Um, this is not a naked yoga class!"
This isn't the first time I've noticed men and women exercising and not wearing enough. A few instances while climbing, I've looked up the wall and seen way more than I bargained for. I'm no prude, but I do think there's an appropriate amount of clothes a person should wear in public. I'm not sure why people don't cover up. Are they hot? Because a few extra inches of shorts isn't going to make a person overheat. Are they showing off? Because tight pants and long-sleeve shirts show off enough.
This doesn't make me angry, but it definitely rubs me the wrong way. What about you? Are you OK with people wearing whatever they want, or do you think there should be some ground rules about appropriate workout attire?