Raw Chocolate Dessert Recipes
Decadently Raw: Chocolatey Desserts
A raw diet isn't just wheatgrass shots and cold cucumber soup. Even though there's no baking allowed, someone eating a raw diet can still enjoy deliciously decadent desserts. These uncooked treats are 100 percent vegan and full of delicious, chocolatey flavor.
Vegan Chocolate Mousse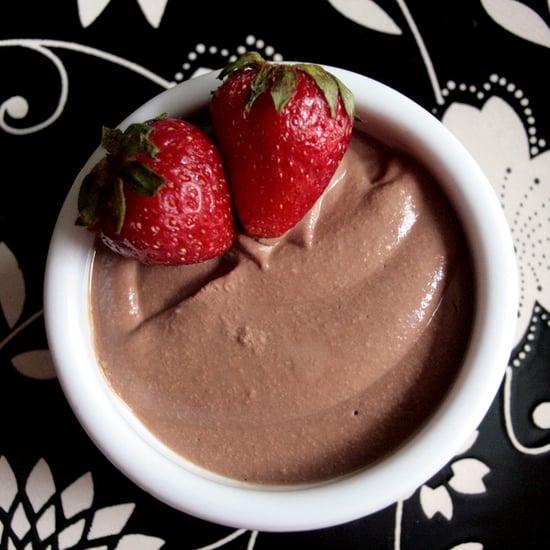 Traditionally made with cream, processed chocolate, eggs, and sugar, try a raw version of this decadent dessert. This creamy treat is made with soaked dates, avocado, homemade almond milk, almond butter, cacao powder, and agave. Just blend in a food processor until smooth, refrigerate, and delish!
Raw Coconut Brownies

Soft and chewy, brownies are usually off-limits on a raw food diet, but this raw recipe made with almonds, walnuts, dates, and unsweetened shredded coconut will not disappoint.
Keep reading for two more raw chocolate dessert recipes.
Raw Chocolate Macaroons


These macaroon no-bakes are bites of chewy chocolatey goodness. Topped with real peanut butter, they're sure to satisfy your chocolate cravings.
Raw Layered Fudge Brownies

If you love a layered brownie, try this raw recipe made with dates, bananas, and almond butter. The raw cocoa used heavily in this recipe provides a hard hit of cancer-fighting and age-defying antioxidants, and it's a much healthier way to satisfy your chocolate cravings.