If you've never uncooked anything other than a salad before, have no fear. These raw recipes, from smoothies to full-fledged entrées, are great starting points for those unfamiliar with raw cuisine. Plus, they don't require fancy equipment: in most cases, just a blender and a vegetable peeler. Click through, and chop away.
Avocado Salad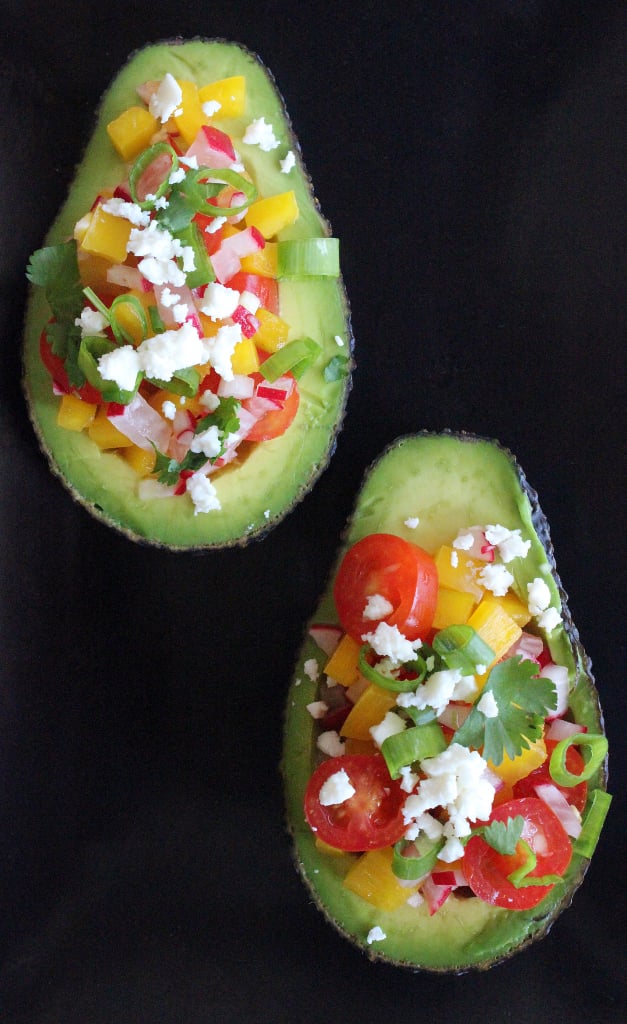 You don't even need a bowl to serve this salad-stuffed avocado [1]. Containing a whopping 15 grams of fiber, the dish's colorful array of veggies also load it with antioxidants.
Spicy Watermelon Gazpacho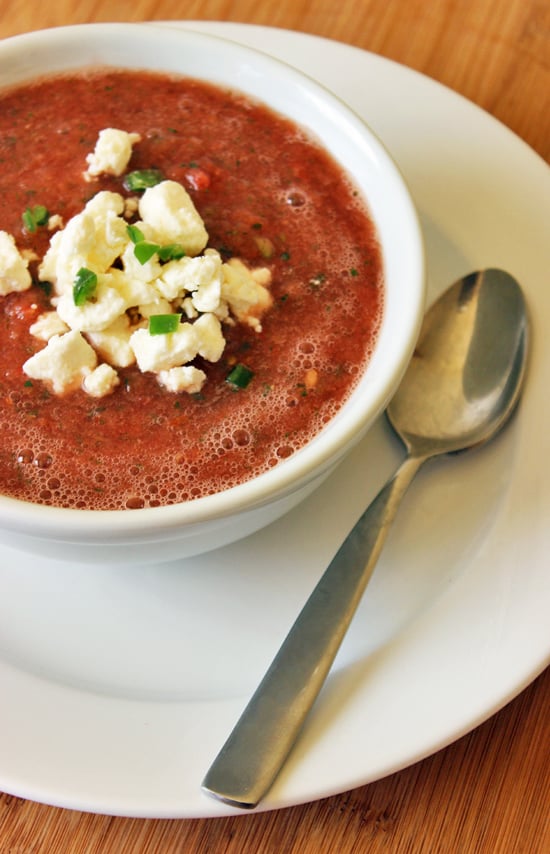 Soups can be made raw, too! In addition to watermelon, this hydrating gazpacho [2] blends tomatoes, jalapeño, and cucumber, topping it all off with tangy feta cheese.
Fudge Brownies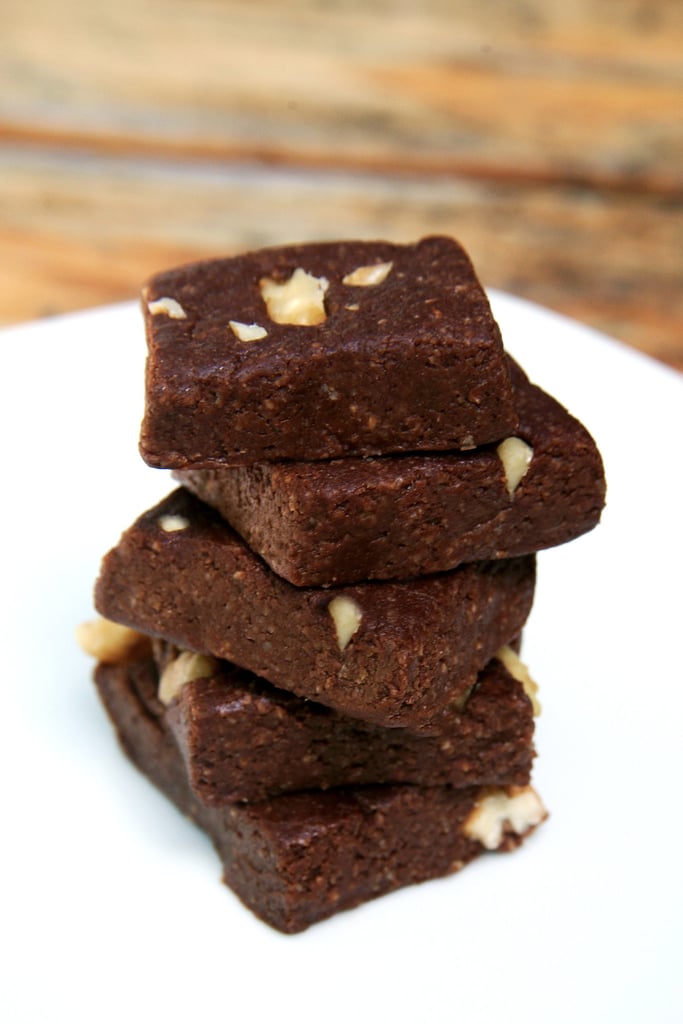 Raw, no-bake fudge brownies [3] have it all — they're even gluten-free and vegan. The unsweetened cocoa powder in this recipe brings a boost of antioxidants, and the cashews, walnuts, and oats deliver a boost of protein.
Sweet and Sour Cucumbers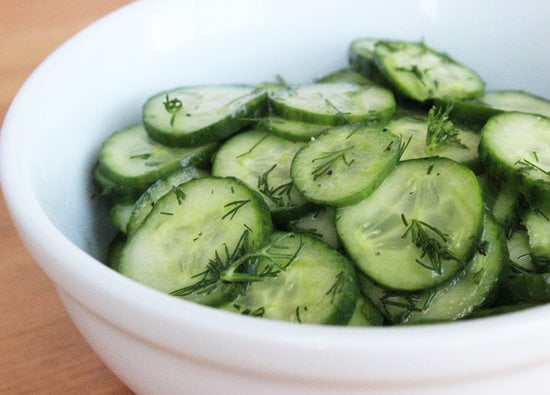 The perfect complement to a sunny outdoor barbecue? Thinly sliced cucumbers lightly pickled in sugar, vinegar, and dill. This recipe for sweet and sour cucumbers [4] is a light and refreshing dish everyone will love.
Smoothies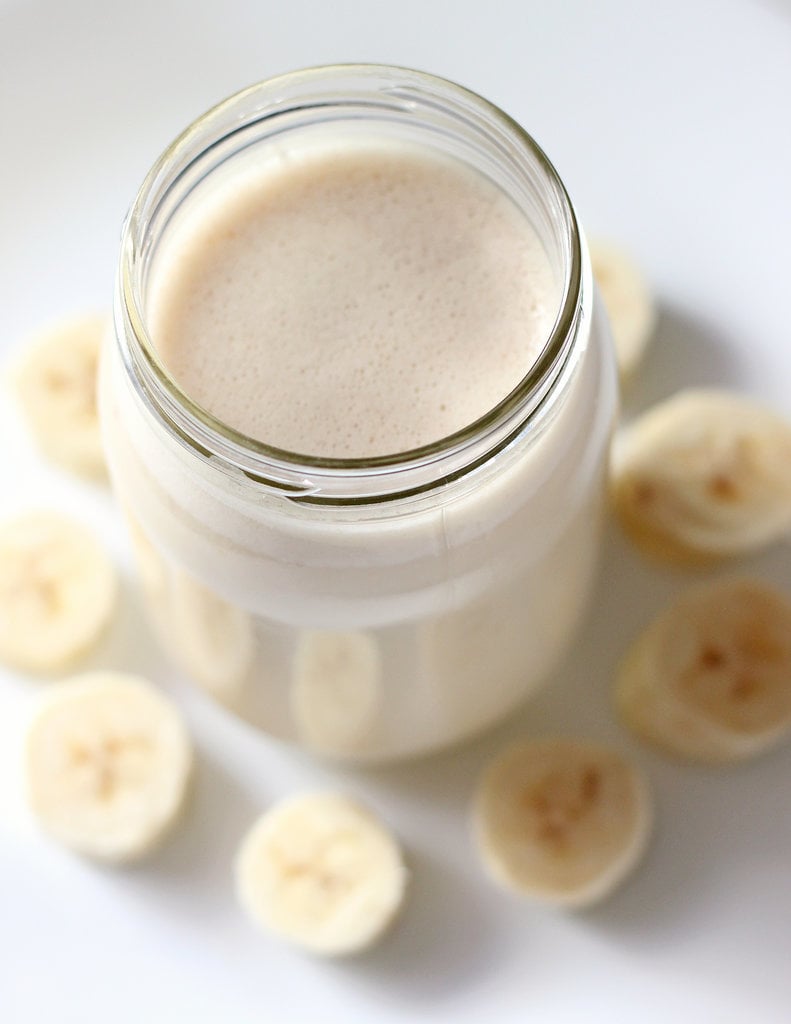 With more than 50 smoothie recipes [5] at your fingertips, your taste buds will never get bored. There's a recipe to satisfy any craving, from fruit-filled to green monsters.
Fruit-Filled Salsa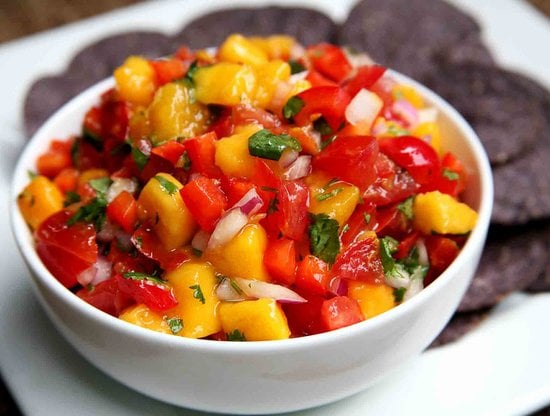 Craving a snack that's cold, fresh, and fruity? Whip up this homemade salsa [6] that's bursting with fresh, juicy produce like mangos, red peppers, tomatoes, and more.
Cherry Almond Coconut Balls
When a cookie craving hits, you'll be glad that you made a batch of these cherry almond coconut balls [7]. Made without anything artificial, this protein-rich snack is also low in sugar.
Sashimi Salad
If you want something light, slice up this easy fish crudo [8]. Round out the meal by serving alongside a simple green salad.
Avocado and Corn Soup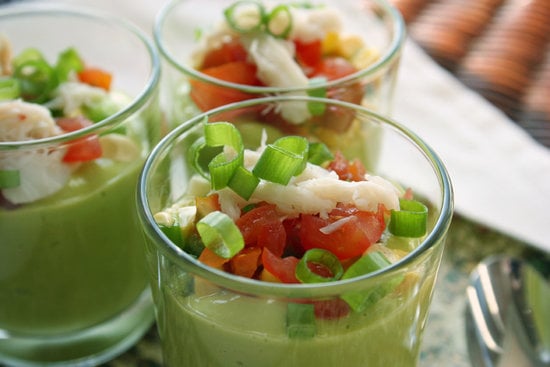 This green, chilled avocado and corn soup [9] is topped with fresh salsa for that crunch you're craving. Vegetarians can easily omit the crab meat from the recipe.
Zucchini Pasta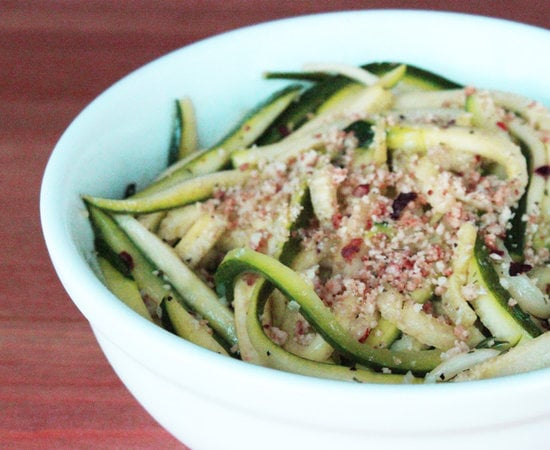 One of the most common ways to make raw pasta is using zucchini. This raw tomato, basil, and zucchini pasta [10] has a chunky, thick tomato sauce due to the sun-dried tomatoes and crushed walnuts.
Overnight Oats
Enjoy the breakfast classic without having to go near a stove! Overnight oats [11] still contain all the nutritional goodness of the traditional dish — full of protein and fiber, this make-ahead breakfast will keep you satisfied until lunch.
Mezze Platter
If Mediterranean is on your mind, then you'll love the variety that's found on a traditional mezze platter [12]. Olives, hummus [13], and tzatziki [14] are just a few of the heart-healthy raw options you'll find on this traditional spread. Serve alongside fresh veggies or pita bread for a complete meal.
Summer Fruit Salad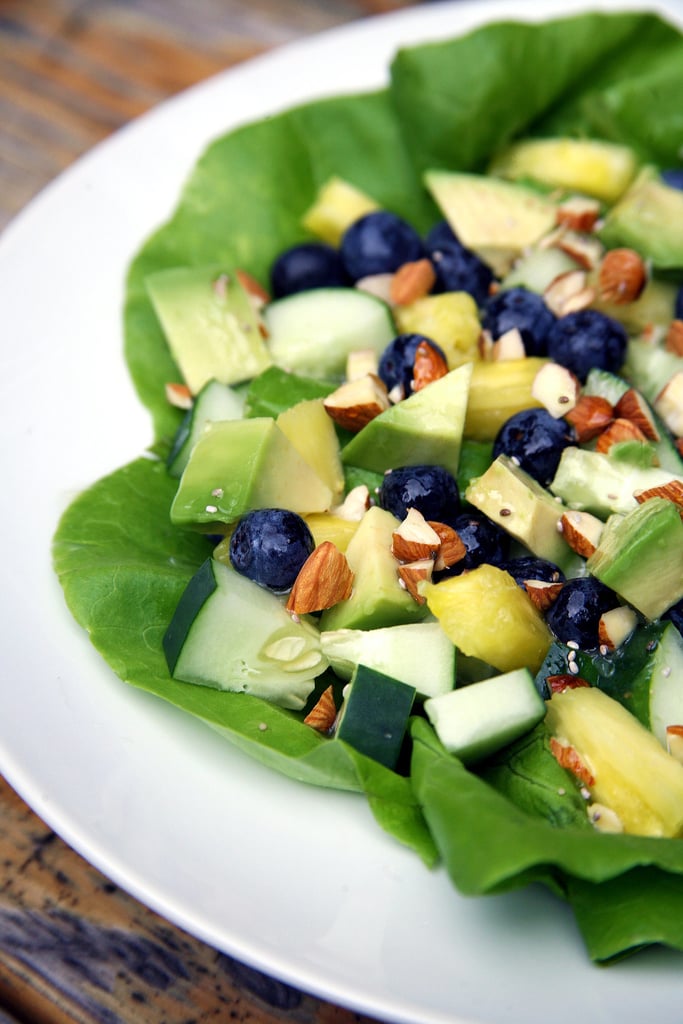 Make a Summer-inspired salad [15] a little more savory by mixing in avocado and dressing it with a lemon chia seed dressing. As an added bonus, all of the ingredients help the body debloat.
Cold-Pressed Juice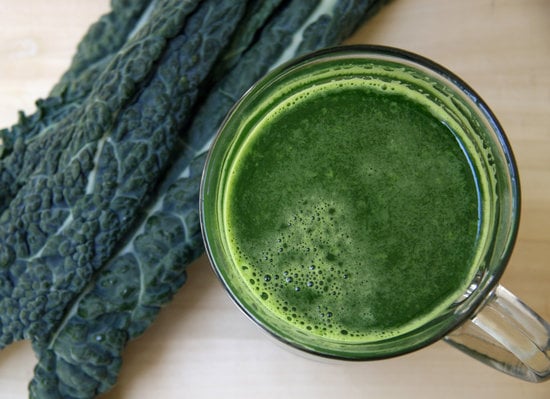 It doesn't get more raw than fresh-pressed juice. It's nutrient-dense and an easy way to load up on your vitamins. Break out your juicer and start each day off with one of these cold-pressed juice recipes [16].
Broccoli Slaw
Inspired by the picnic classic, this broccoli slaw [17] has a zingy dressing made with apple cider vinegar and protein-rich yogurt. Just be sure to leave off the chicken to make a purely raw recipe.
Vegan Protein Bars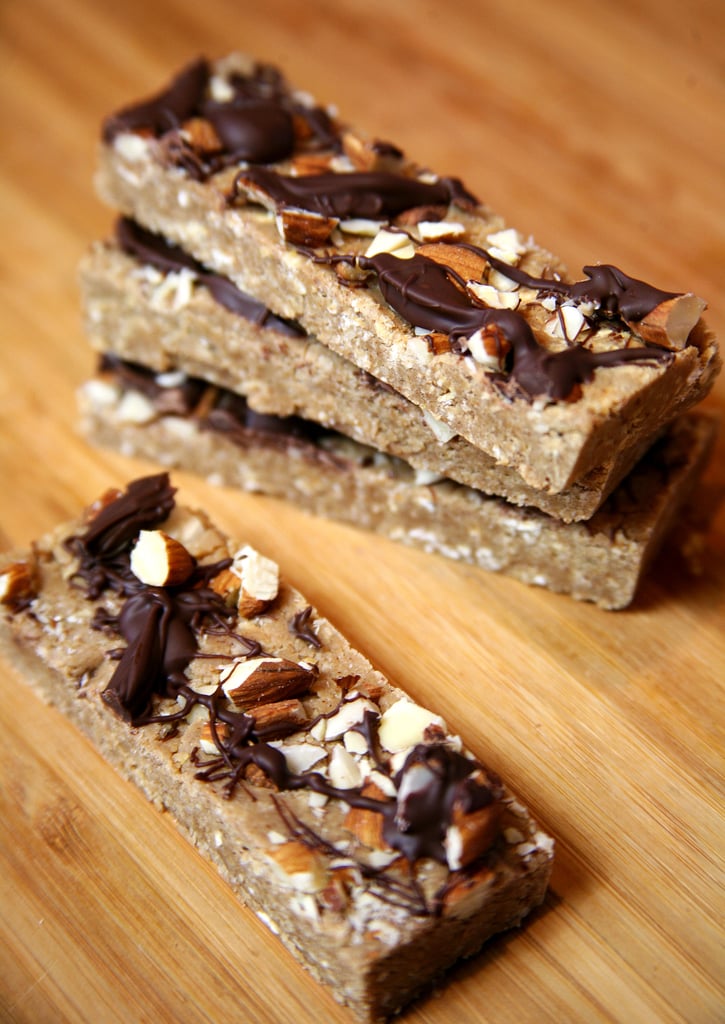 These energy bars [18] are full of protein and absolutely delicious. Keep the recipe raw by not melting the chocolate and adding the chips to the recipe instead. Added bonus: the recipe only takes about 20 minutes to finish.
Rainbow Spinach Salad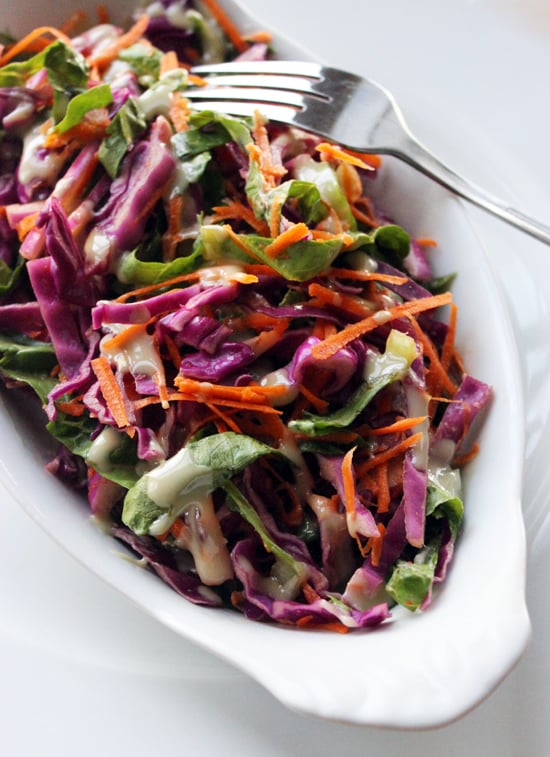 The more color in food, the more antioxidants it contains. This rainbow salad [19] is made by using a variety of produce, including cabbage, carrots, avocado, and lettuce.
Chia Pudding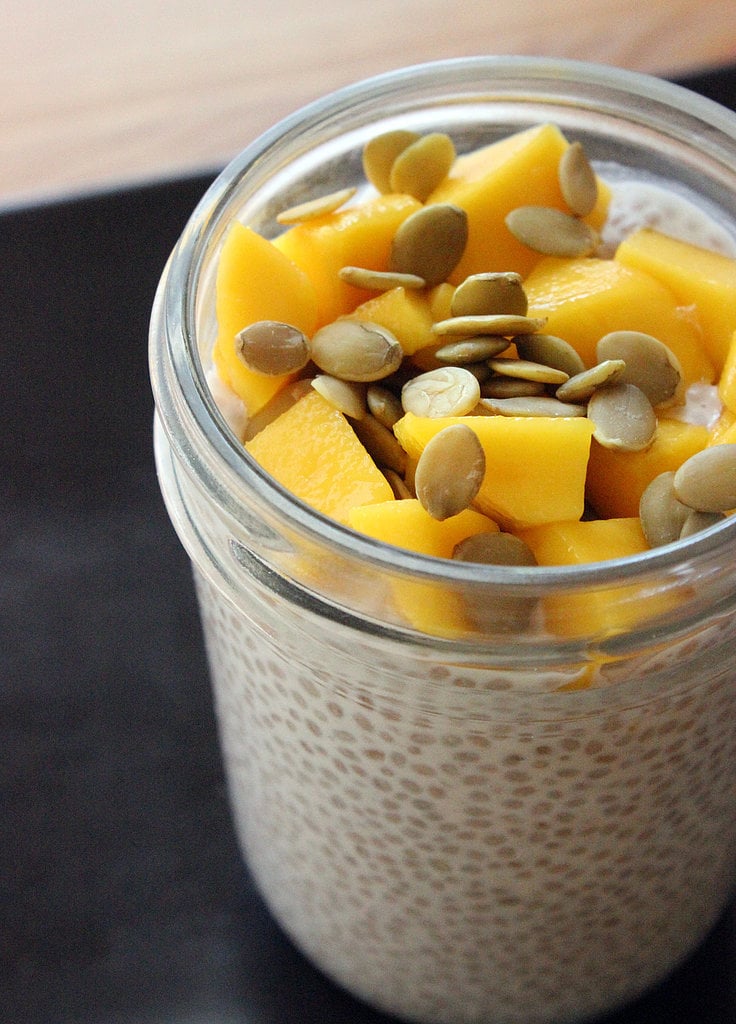 Instead of cooking oatmeal in the morning, try our make-ahead recipe for chia pudding [20]. The basic recipe is already full of fiber and omega-3s, but depending on what toppings you choose, the nutrients can be pumped up even more.
Watermelon Gazpacho
Sweet, spicy, and refreshing, this cooling Southeast Asian gazpacho [21] blends an array of hydrating produce with fresh herbs. Ginger and Thai basil help to give the dish a little extra heat!