Real Housewife Jeana Keough's Weight Loss on Thintervention
Could You Limit Yourself to Two Pieces of Pizza a Month?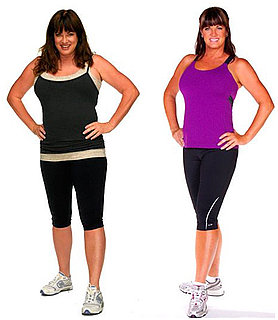 The Real Housewives of Orange County's Jeana Keough left the drama at home and proudly showed off her slimmed-down body on the finale of Jackie Warner's Thintervention last night. The 55-year-old, who was once a Playboy model, reports losing 25 pounds while on the show (you can see her before and after in the picture at right).
Jeana says she now exercises four or five days a week, eats every three or four hours, and takes time to prepare her food in order to stay in shape. She hasn't given up all her vices, though — she still eats her beloved pizza, but says she limits herself to two pieces once a month.
Pizza is hardly ever a healthy choice, but it's a delicious and comforting food favorite. Could you limit your intake like Jeana, or do you choose to eat it more regularly, but carefully slice off calories or pick heart-healthy toppings?