Reasons to Become a Vegetarian
3 Reasons to Go Vegetarian
Meat can get a bad rap, and even though it's hard to say no to a juicy burger forever, there are reasons to switch to a plant-based diet that go beyond the normal ethical reasons. If you've been contemplating making the leap, here are three reasons to go veggie for your health, and how you should start.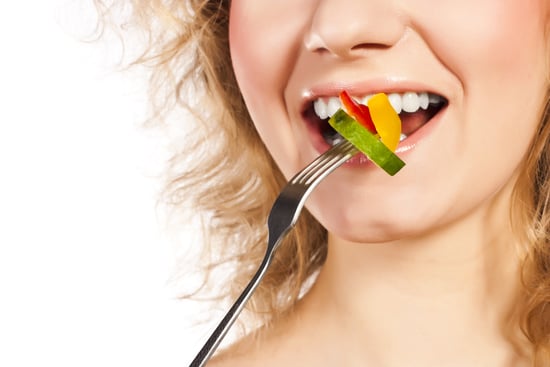 You'll eat healthier: While meat contains nutrients that do a body good (like protein, vitamin B, and iron), you could be skipping out on a lot of other essential nutrients in favor of a big juicy steak. Many women don't get enough fiber in their diets, for example, and eating too much meat can be the culprit. Cutting meat from your diet forces you to get creative in the kitchen with nutrient-packed produce instead.
You may live longer: A recent study found that vegetarians and vegans live longer than meat eaters, and a different study found a link between eating more red or processed meat and dying sooner. Cutting back on meat can help lower your risk of cancer, cardiovascular conditions, and other diseases, so reducing your meat intake is a good idea for your health.
You may lose weight: When meat's the star, you can count on getting a good deal of saturated fat and cholesterol in many of your meals. Sitting down to a dinner featuring a big hunk of meat can mean that you're eating far more calories than you'd like. While opting for lean meats like fish and chicken can help lower cholesterol and fat amounts, if you want to cut calories while ensuring you're getting the nutrients you need, focusing on filling vegetarian foods can help you get to your ideal weight.
If you're a meat lover, however, don't worry: there's no reason to panic. You don't need to go completely meat-free if you don't want to. Flexitarians enjoy just as many benefits as vegetarians, so if you can't forgo meat for good (you can count me among this group!), try limiting your meat intake to a pound a week. From Meatless Mondays to going vegan before dinner, here are a few of our favorite ways to eat less meat.