Reasons to Bring Your Lunch to Work
How Often Do You Bring Your Lunch to Work?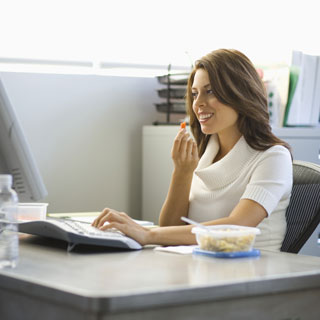 I love bringing my lunch to work; it makes me feel organized and on top of things. Brown bagging it not only saves you dough, it saves you calories as well. Isn't the point of leftovers to become salad toppings for lunch the next day? Steamed green beans, extra chicken, that half cup of couscous that no body ate — all these spruce up basic greens. Turning leftovers into salad is a quick way to bring your lunch with you.
I manage to bring my lunch to work about 50 percent of the time (I'm not quite on top things). And you?