Reasons to Get a Fitness Studio Membership
Worth the Splurge: Reasons to Invest in a Studio Membership
Once you decide to pay for a workout membership, you are suddenly faced with the question of where. One choice is to join a gym, where you can plan on taking classes, as well as using the facility on your own. There's also the option of purchasing personal training sessions either at the gym or independently. Somewhere in between that is to join a studio. Whether it be yoga, Pilates, or another hybrid workout, a studio membership still seems to come out as the underdog. But if you decide to go the studio route, find out why you'll never go back.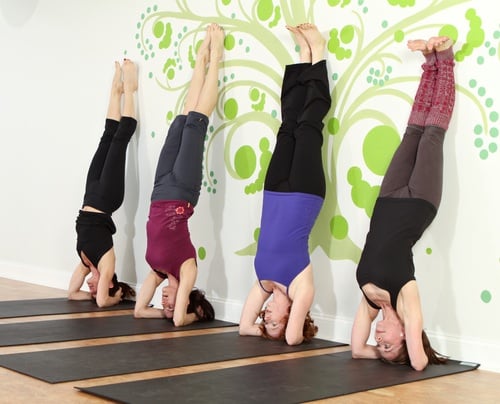 Rates: A gym membership is usually a less expensive option to work out in a facility, but the direction you receive in a studio group class can be equivalent to the attention you'd get from a personal trainer but for much less money. Now you can spend that extra cash on cute workout clothes.
One love: Studios are specialty facilities, meaning they typically focus on one style of exercising. Since they zero in on a particular workout, they choose staff accordingly. Each studio makes a point to hire the instructors that aren't only knowledgeable, but who love the workout just as much as you do! Another plus is that your favorite style is offered every day, all day, because that's the focus.
Success in numbers: It's a lot easier to find a workout buddy when you share a common interest. Having a partner will keep you accountable and give you added intention to go. And if you sign up on your own you aren't out of luck. Chances are you will likely develop friends at the studio, and probably find that you live close by to one another.
See more reasons fitness studios rock after the break!
Familiarity: Once you go to a studio often enough, it's natural to be recognized. Many local studios pride themselves on getting to know their clientele as well as building a relationship with them. These businesses emphasize remembering names, faces, and most importantly their clients' physical goals.
Motivation: The number one factor to a studio client's success, other than their own motivation, is the motivation they receive from their instructors. It is equal to the inspiration you can receive from a one-on-one training session without feeling the stress of performing solo. In a class you are also being motivated by the people around you, because they are going through the same motions. It is one big circle of encouragement pushing you to the finish.