Reasons to Love Pilates Exercise
10 Reasons to Love Pilates
After years of practicing Pilates, I am always pleasantly surprised when I am challenged by a new teacher who shows me new moves and makes my muscles ache. This past Sunday, a new instructor had me begging for child's pose and rubbing my tush — all in the name of fitness. In between the intense exhales and flexed feet, I was reminded of all the reasons why I love the mat-based exercises.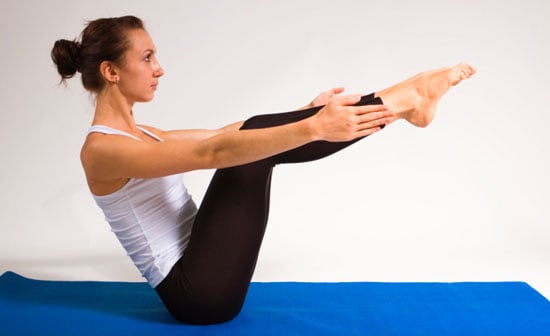 No sweat: While some of the motions are intense, it is rare that I break a sweat in a Pilates class.
You can do anything for eight counts: Unlike some exercise routines, Pilates keeps moving. Whenever I feel the pain of one exercise, I take comfort in knowing that I will be done with it momentarily and it will be time to work a new muscle group, leaving the tired ones to rest for a bit.
Bored? Who's bored?: Because of the quickness of the exercises, I never get bored during a one-hour class.
Adjustable: From beginners to experts, there's almost always something for everyone in a Pilates class. Nearly every exercise can be modified to fit your needs.
Tone, tone, tone: If big muscles aren't your thing, you're in luck. Pilates just helps tone what you've already got.
Ready to see the rest of the list?
Flexibility: The simple stretches and lengthening of the body will help make the body more flexible.
Strength: Through resistance exercises, the muscles will get stronger.
Better abs: Pilates focuses on the core, which helps to sculpt tighter abdominal muscles.
Taller: While some have a hard time believing it, faithful Pilates students have gained some height through the lengthening exercises. But I do know that all the focus on posture sure makes you feel taller.
Fun: While not all the exercises will make you want to jump for joy, there are some, like the Seal, that are fun and youthful.
Tell me some of the reasons you're a Pilates lover in the comments section!