Reasons to Love Yoga
10 Reasons to Love Yoga
It is rare when I don't drop into downward facing dog at some point during the day. Whether I'm in the middle of a yoga routine or just taking a break from stirring rice on the stovetop, I try to make time for the age-old practice nearly every day. While many people appreciate yoga for the buff arms and tight tushies it can help render, I've got some other worthy reasons to love the relaxing sport.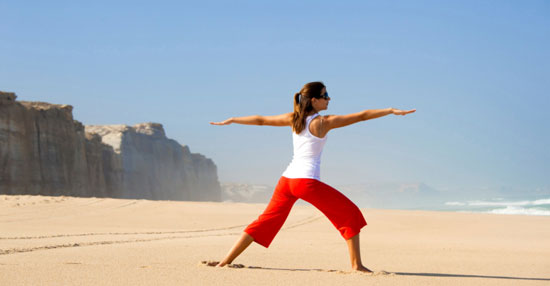 It gives me time to breathe and relax without a single thought on my mind.
It gives me strength.
I can do it with my kids.
I can practice it whenever and wherever I want.
It helps me gain flexibility.
Ready to see the other five reasons?
It reminds me to appreciate my body for what it is.
It keeps me from slouching!
It centers me.
It is a universal practice rich with history and meaning.
There's no competition in yoga. What works for you is all that matters.
Share why you love yoga in the comments below!