Reasons to Tell a Fitness Instructor You're New to Class
First Day of Fitness Class? Reasons to Tell the Instructor You're a Newbie
Heading into a new fitness class can be intimidating; this is especially true if you're fairly new to exercising. While first-time class fears may have you retreating to the back row, calling yourself out as a newbie and standing in direct view of the instructor is hugely beneficial.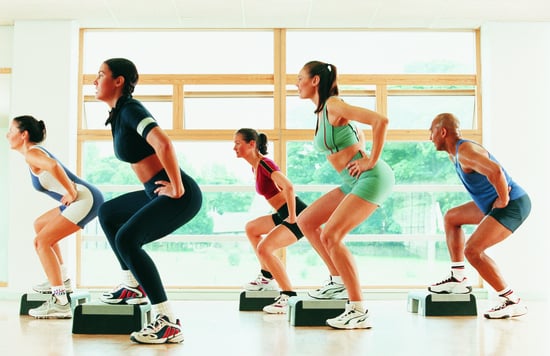 People often walk away from a fitness class feeling frustrated because they couldn't keep up or the moves felt way beyond their level. Here's the thing — classes move fast, and unlike fitness DVDs, there isn't another instructor demonstrating modifications. If you're new to a class — or new to exercising — arrive a little early to talk to the instructor. Let him or her know it's your first class and ask if they have any tips for you to follow. Once class starts, stay toward the front of the room so the instructor can see you. Often, when the instructor knows you're new, they'll check in on you to see how you're doing or help you through a challenging exercise. They are also more apt at sharing modifications when they know that there are newbies in the class. If you don't say anything at all, they may assume the class is full of their weekly regulars.
Most importantly, take your time. Working out at a comfortable pace while maintaining good form far outweighs being able to match the speed of the instructor. In no time at all, you'll be matching the pace of the class!