Reasons to Use a Yoga Block
Prop Perfect: Reasons to Reach For a Yoga Block
Plenty of yoga students are often self-conscious about grabbing blocks, but there's no reason to withhold. Even SF yogi Les Leventhal is a big believer in the power of props — regardless of a student's level. You may fear looking amateur at a studio class, but using a block will only deepen your practice.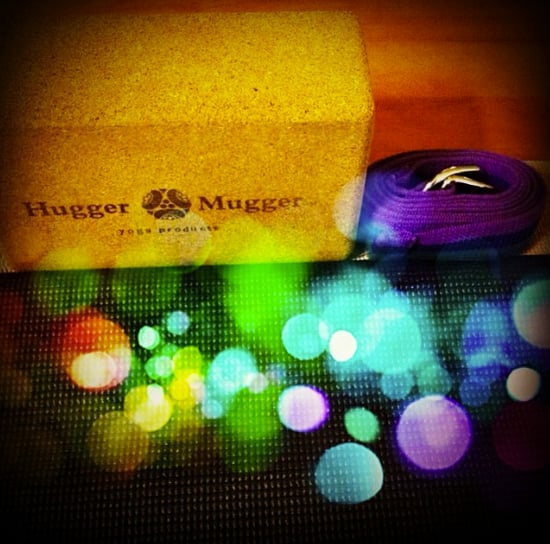 Get deeper into twists: Using a block helps to get you into your body's version of the pose. The prop teaches you which muscles to engage and provides an overall sense of self-awareness in your body's abilities and limitations. And for anyone working with tight hips, using a block will do wonders; Rotated Triangle will never feel the same.
Relax in seated postures: If you find yourself jealous when you see someone cozy in Hero Pose, it's time to bring that block to your mat. Sitting on a block brings the hips above the knees, reducing pain and taking pressure off the lower body. Instead of cringing with discomfort, you can relax into your seat.
Fight your fears: For folks dealing with limited flexibility, every pose may feel like a scary struggle in the beginning. If your hands don't touch the floor in Standing Forward Bend, place your block in front of you and try to reach for the prop. If you topple forward when you float into Half Moon, place your balancing hand on a block (instead of the floor) to give yourself a few extra inches. Constantly shying away from the poses you're afraid of is only doing your practice a disservice. Without trying, you'll never improve.
Source: Instagram User jessica852