Reasons to Work Out to Music
Reasons to Exercise With Music (Plus 7 Inspirational Playlists)
I'm one of those people who can't head out for a run without my iPod, so when I see other people on the treadmill without tunes, it boggles my mind. It's sometimes nice to just take in the sounds around you (especially when exercising outside), but here are some compelling reasons to turn up the tunes when turning on the sweat.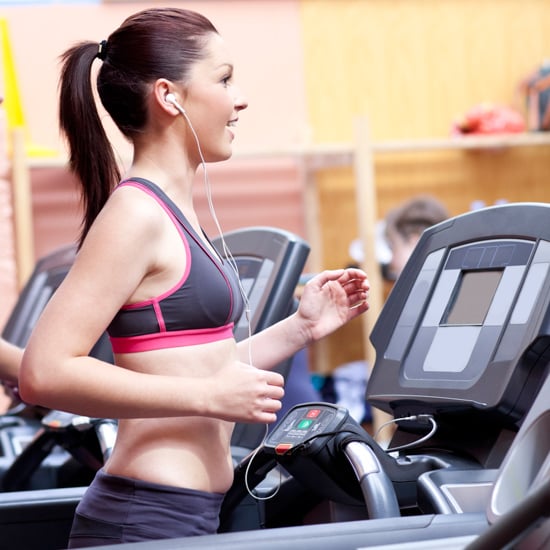 Music motivates: Too tired to hit the gym? Playing an upbeat song can help get you moving, making it much easier to slip on a sports bra and head out the door.
It beats boredom: Repetitive types of exercise like biking, walking, or jogging can get, well, repetitive. Stay motivated by listening to your favorite music or a playlist of new tunes you've been waiting to check out. It's an enjoyable way to make time pass more quickly, and before you know it, you're done with a 30-minute workout.
It inspires longer workouts: Listening to music can also encourage you to exercise longer. Before going on a run or ride, create a longer playlist and push yourself to keep going until the music is done playing.
It sets the pace: It's hard to give 100 percent when it's difficult to gauge how fast you're moving — music can help. Follow along to slower-paced songs for endurance workouts, and likewise, faster-paced music sets the tone if you're working on increasing your speed. If interval workouts are your thing, then create a playlist that alternates between moderately paced songs and superfast ones.
Need some inspiration? Keep reading for a list of workout playlists.