Recession Proof Your Fitness: David Kirsch's Free Ultimate Summer Slimdown
Recession Proof Your Fitness: David Kirsch's Free Ultimate Summer Slimdown Memorial Day comes a bit early this year, which means we have a little over three weeks to get ready for opening beach day. While you are looking for a program to tighten your abs, celebrity trainer David Kirsch knows that times are tight. After training the likes of Heidi Klum and Anne Hathaway, David is sharing his Ultimate Summer Slimdown for free. Sign up today, since the program starts tomorrow. Kirsch has created an exercise plan designed to maximize fat and calorie burning. It is rigorous, but he will also supply you with a daily dose of motivation and healthy recipes to fuel your workouts.
I received a sneak peek at the program, so learn more about it when you
.
The first sculpting workout is 45 minutes long and works every muscle. This workout is designed to keep your heart rate up while toning and using a medicine ball, an exercise ball, and hand weights. If you don't have those exercise accessories, get creative. The moves look fun and challenging, like this plyometric exercise that almost reads like a haiku: sumo lunge with side kick and frog jump. You are asked to combine this workout with another 45 minutes of cardio. Signing up for the challenge is one thing, but David asks that you really dedicate the next three weeks to whipping yourself in shape with his workouts, recipes, and motivation.
Speaking of recipes, check out David's turkey lasagna.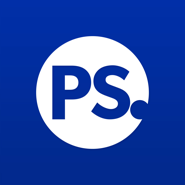 David Kirsch's Turkey Lasagna
Ingredients
Lasagna
½ small eggplant, cut lengthwise in ¼ inch slices
Pinch freshly ground pepper
Pinch cayenne pepper
½ small zucchini, cut lengthwise in ¼ inch slices
4 ounces ground turkey breast
¼ teaspoon ground coriander
½ cup *Marinara Sauce
1 teaspoon chopped fresh basil
Marinara Sauce
1 Vidalia onion, chopped
6 plum tomatoes, chopped
1 cup chopped canned tomatoes
½ cup fresh basil leaves, finely chopped
Directions
Lasagna:
Preheat oven to 400 F.
Lightly coat a nonstick cookie sheet with nonfat vegetable cooking spray. Place eggplant and zucchini slices on the sheet, cover with foil, and bake for about 15 minutes or until slices are soft. Remove from oven and set aside.
Heat a skillet over medium heat and coat with nonfat vegetable cooking spray. Place ground turkey, coriander, black pepper, and cayenne pepper in the skillet and sauté until brown-approximately 3 to 4 minutes.
Lasagna assembly: Lightly spray an ovenproof baking dish with nonfat vegetable cooking spray. Alternate layers of baked eggplant, ground turkey, marinara sauce, and baked zucchini. Top with marinara sauce. Repeat the process if necessary.
Bake for 15 minutes or until heated through.
Top with chopped fresh basil.
Marinara Sauce:
Heat a medium-sized, nonstick skillet over medium heat and coat with cooking spray. Add the onion and cook for 2-3 minutes, until softened. Add the plum tomatoes, canned tomatoes, and basil.
Simmer gently for 15 minutes. Let it cool and refrigerate for 3-5 days, or place in freezer until ready to use.
Recipe from The Ultimate New York Body Plan McGraw-Hill copyright © 2005
Information
Category

Main Dishes

Cuisine

Italian
What I want to know now is, are you signing up?