Recipe For Apple Squash
Thanksgiving Side Dish: Apple Squash
Thanksgiving is one of my favorite holidays because I love all the warm, savory dishes. This one has been in my family for years and it's sweet, creamy, and has a crunchy topping that reminds me of homemade mac and cheese. It's easy to prepare ahead of time, and is a great alternative to mashed potatoes or stuffing. To see the recipe and find out how many calories are in one serving
.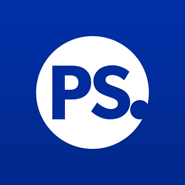 Recipe for Apple Squash
a family recipe
Ingredients
Bottom layer:
4 Cortland apples, peeled and sliced
1 1/2 tablespoons Smart Balance margarine
Middle layer:
8 cups butternut squash (about two whole), peeled, de-seeded, and diced
2 tablespoons Smart Balance margarine
2 teaspoons brown sugar
1/4 teaspoon salt
1/4 teaspoon pepper
Top layer:
2 cups fruit juice sweetened corn flakes, crushed
1/2 cup chopped pecans
2 teaspoons brown sugar
2 tablespoons Smart Balance margarine, melted
Directions
Preheat the oven to 350° F.
Heat two tablespoons of Smart Balance in a skillet and add the sliced apples. Cover and simmer for five minutes. Spread in bottom of a casserole dish.

Boil the butternut squash for 15 minutes.
Mash the squash with two tablespoons Smart Balance, two teaspoons brown sugar, salt, and pepper. Spread it on top of the apples.
Mix the two tablespoons of melted Smart Balance with the crushed corn flakes, two teaspoons brown sugar, and chopped pecans. Sprinkle on top of the squash.

Bake uncovered for 15 minutes. Serve warm and enjoy.

Makes 10 servings.
Information
Category

Vegetables, Side Dishes
Here's the nutritional info for this Thanksgiving apple squash.
| | |
| --- | --- |
| Serving Size | 1/10 of the dish |
| Calories | 159.6 |
| Total Fat | 5.9 g |
| Saturated Fat | .6 g |
| Cholesterol | 0 mg |
| Sodium | 182.1 mg |
| Carbs | 28.2 g |
| Fiber | 3.9 g |
| Sugars | 10.7 g |
| Protein | 2.2 g |
If you have a healthy recipe to share, please post it in the Healthy Recipe community group.