Recipe For Banana Walnut Crumb Muffin
Healthy Treat: Banana Crumb Muffins
Fresh fruits are a little sparse in these cold Winter months, so I've been buying more bananas since my beloved berries are out of season. Last week I picked up a few too many, and they started getting brown before my family had a chance to eat them. So I decided to make lemonade out of lemons, or rather banana muffins out of overripe bananas. The crumb topping is what makes these muffins taste like dessert. Savor a warm muffin with some hot mulled wine in the evening, or serve them at your New Year's Day brunch. Get the details on this simple recipe when you
.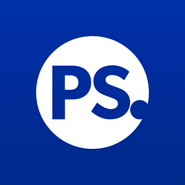 Healthy Dessert: Banana Walnut Crumb Muffins
modified from AllRecipes.com
Ingredients
Muffin:
1 1/2 cups whole wheat flour
1 teaspoon baking soda
1 teaspoon baking powder
1/2 teaspoon salt
3 ripe bananas, mashed
3/4 cup white sugar
1 egg, lightly beaten
1/3 cup Earth Balance margarine, melted
1/2 cup walnuts
Crumb topping:
1/3 cup packed brown sugar
2 tablespoons whole wheat flour
1/8 teaspoon ground cinnamon
1 tablespoon Earth Balance margarine
Directions
Preheat oven to 375° F. Lightly grease 12 muffin cups, or line with muffin papers.
In a large bowl, mix together flour, baking soda, baking powder, and salt. In another bowl, beat together bananas, sugar, egg, and melted Earth Balance margarine. Stir the banana mixture into the flour mixture just until moistened. Add the walnuts. Spoon batter into prepared muffin cups.

In a small bowl, mix together brown sugar, two tablespoons flour, and cinnamon. Cut in one tablespoon Earth Balance margarine until mixture resembles coarse cornmeal. Sprinkle topping over muffins.

Bake in preheated oven for 18 to 20 minutes, until a toothpick inserted into the center of a muffin comes out clean. Cool muffin pan on a rack.
Information
Category

Breads, Desserts If you have any healthy holiday recipes to share, post them in the Healthy Recipe Group.