Recipe For Carrot Quinoa With Black Beans
Healthy Dinner: Carrot Quinoa With Black Beans
Possibly due to its status as an ancient grain, cooking quinoa can seem a bit intimidating. But after a thorough rinse, it's a cinch to cook and I have an easy, delicious recipe for you to try. Once you start cooking with quinoa, I have a feeling you'll be making it all the time. Low in both saturated fat and cholesterol, this recipe can be enjoyed as a main or side dish, and it's jam-packed with fiber and protein. This is the pared-down version of the dish, made with carrots and black beans, but you can experiment by adding other veggies like broccoli and peppers, or by using kidney or adzuki beans instead.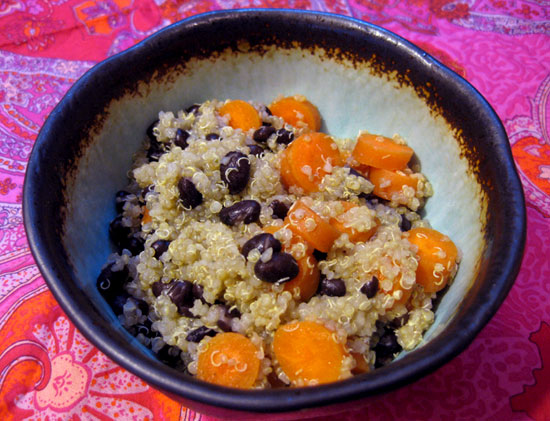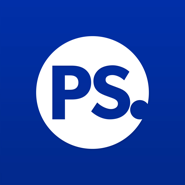 Recipe For Carrot Quinoa With Beans
original recipe
Ingredients
1 cup quinoa, rinsed
1 bouillon cube
1 cup raw carrots, sliced
15-ounce can of black beans, rinsed
Directions
Place the quinoa and two cups of water in a covered pot on high heat. Once it starts boiling, add the bouillon cube, keep covered, and lower heat to simmer.
After 10 minutes, add the raw carrots and cover the pot. Cook for another two to five minutes, or until the germ separates from the seed (you'll see little half-circle tails).
Remove from heat, stir in the black beans, and enjoy warm or cold.
Makes four servings.
Information
Category

Side Dishes, Grains
How do you cook your quinoa? Share your whole grain recipe in the Healthy Recipe Group. We're always looking for healthy new recipes try.