Recipe for Chai Spiced Polenta Warm Breakfast Cereal
Oatmeal Alternative: Chai Spiced Polenta
Sometimes warm oatmeal seems too heavy and mundane when it comes to a Spring weekend breakfast or brunch. I like to mix it up and make some polenta and adding spices used in chai tea make it seems extra special – not to mention tasty. Polenta is cornmeal (I've heard it called "Italian grits"); it is a low fat food and full of potassium. Plus a half cup contains 5 grams of fiber, as well as 5 grams of protein. Cardamom, is one of my favorite spices and I like any excuse to use it. It is good for digestion and might just help spice up your sex life too, due to its aphrodisiac qualities, although they have yet to be proven.
To see the recipe just
.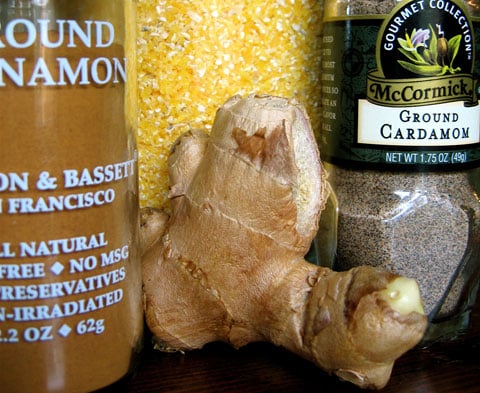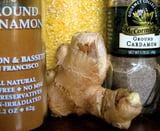 Ingredients
4 cup low fat milk
3 tablespoons amber agave nectar (or 1/4 cup honey)
1/8 teaspoon salt
1 teaspoons ground cardamom
1 teaspoon cinnamon
1 tablespoon fresh grated ginger
3/4 cup polenta
Directions
Bring milk, honey, spices salt to a boil. Stir frequently to avoid burning the milk.
Pour polenta slowly into milk, while whisking the liquid briskly.
Lower the heat to a simmer and cook for 10 to 15 minutes.
Serve warm. I like to top it with mango or strawberries or both.
Serves 4
Information
Category

Breakfast/Brunch