Recipe for Soy Nut Butter Muddy Buddies
Healthy Recipe: Soy Nut Butter Muddy Buddies
If you're a huge peanut butter lover, then you're going to love this satisfyingly crunchy snack. It's actually made with soy nut butter, which tastes a lot like peanut butter, and contains the same amount of protein, fiber, and calories, but contains less fat. This recipe comes from an old friend, and it's a healthier variation of the Muddy Buddies recipe you can find on a box of Rice Chex cereal. I omitted the chocolate chips and used a little honey and raisins instead to add natural sweetness. I also substituted Earth Balance margarine for the butter, and cut out a cup of powdered sugar. It makes a great party snack, a topping for your yogurt, or pack a small bag for an afternoon nibble. To see my recipe
.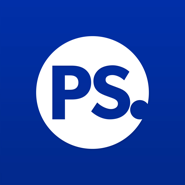 Healthy Recipe: Soy Nut Butter Muddy Buddies
An old friend's recipe
Directions
In a microwaveable bowl combine soy nut butter, honey, and margarine. Microwave uncovered on High 1 minute, stir. Microwave 30 seconds longer or until mixture can be stirred smooth. Stir in vanilla.
In a larger bowl, place the cereal. Pour soy nut butter mixture over cereal, stirring until evenly coated.

Pour into 2-gallon food-storage plastic bag. Add powdered sugar. Seal bag and shake until well coated. Spread on waxed paper to cool. Pour into container and store in the refrigerator.

Makes 18 half cup servings.
Information
Category

Snacks, Kids
Here's the nutritional info of this recipe, compared with that of the original Rice Chex Muddy Buddies recipe. As you can see, this version is slightly healthier.
| | | | | | | | | |
| --- | --- | --- | --- | --- | --- | --- | --- | --- |
| Ingredient | Calories | Fat (g) | Sat Fat (g) | Cholesterol (mg) | Sodium (mg) | Carbs (g) | Fiber (g) | Protein (g) |
| 1 cup soy nut butter | 1207 | 78.1 | 10.6 | 0 | 994 | 71 | 21.3 | 49.7 |
| 2 tbsp honey | 120 | 0 | 0 | 0 | 0 | 34 | 0 | 0 |
| 1/4 cup Earth Balance | 400 | 44 | 18 | 0 | 480 | 0 | 0 | 0 |
| 1 tsp vanilla | 12 | 0 | 0 | 0 | 0 | .5 | 0 | 0 |
| 1/2 cup raisins | 217 | .4 | 0 | 0 | 0 | 57.4 | 2.7 | 2.2 |
| 9 cups Rice Crunch-Ems | 990 | 0 | 0 | 0 | 1,350 | 234 | 18 | 36 |
| 1/2 cup powdered sugar | 233 | .1 | 0 | 0 | 0 | 59.8 | 0 | 0 |
| 1/2 cup serving of Soy Nut Butter Muddy Buddies | 176.6 | 6.8 | 1.6 | 0 | 156.9 | 25.3 | 2.3 | 4.9 |
| 1/2 cup serving of Original Chex Mix Muddy Buddies Recipe | 210 | 9 | 4 | 5 | 170 | 29 | 1 | 3 |