Recipe For Steamed Artichokes
Healthy Recipe: Artichoke Heaven
I'm excited to try this yummy recipe TuristaChef posted in the Healthy Recipe Group that features a unique dipping sauce made with veganaise and mustard.
If you're curious how to make this delicious appetizer,
.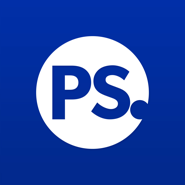 Healthy Recipe: Artichoke Heaven
Recipe by Turista Chef
Ingredients
1 large artichoke
1/3 cup raw almonds, slivered
1/3 cup pine nuts
1/3 teaspoon sea salt
1/2 teaspoon paprika
1/2 teaspoon cracked pepper
1/2 teaspoon coriander
1 teaspoon fresh lemon juice
2 tablespoons baked shallot crisps (make them ahead)
Dollop of sauerkraut
1 tablespoon vegenaise
1 tablespoon sauerkraut
1 teaspoon dijon mustard
1 tablespoon flax oil
Directions
Rinse artichoke with cool water. Cut stem and tip from artichoke.
In a medium pot, boil 1 to 2 cups of water and sea salt. Place artichoke face up on medium/high. Cover and steam for 35 to 40 minutes or until tender.
Allow to cool and remove from pot onto a dish. Sprinkle nuts and shallot crisps. Top the center with a dollop of sauerkraut and dip sauce. Drizzle with flax oil. Sprinkle coriander.
To make the dip sauce mix lemon juice, veganaise, mustard, pepper, and paprika. Add a dash of garlic salt. Serve and gently pull each thorn. Dip in sauce and enjoy a tasty treat of heaven.
Serves 1 to 2
Information
Category

Appetizers
If you have a tasty and healthy recipe to share, please share it in the Healthy Recipe Group. Include a photo and maybe we will post it on FitSugar!