Recipe For Sweet Apple and Parsnip Dip
Perfect Poolside Treat: Sweet Apple and Parsnip Dip
FitSugar reader JuicyNoelle recently shared this delicious-sounding dip recipe in the Healthy Recipe Group.
As you are planning your Memorial Day pool party, consider adding this Sweet Apple and Parsnip Dip to your poolside roster. It's fabulous on celery and carrot sticks, cucumber rounds, snap peas as well as radish wedges. This creamy purée is also delicious on crackers and as a dip with rice chips. Be adventurous and add a little extra lemon juice to the purée to make a terrific salad dressing for a slightly heavier leaf such as kale or a dark, curly spinach.
To see the recipe,
.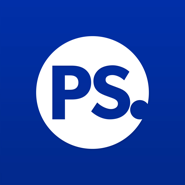 Ingredients
3 medium parsnips
1/2 apple, peel removed
2 tablespoons white onion
5 tablespoons good olive oil
1 tablespoon apple cider vinegar
1 tablespoon lemon juice (fresh if possible)
Sea salt and pepper to taste
1/8 teaspoon sea salt
6 tablespoons of water, to thin
Directions
Pre-heat oven to 375F degrees. Line a baking sheet with parchment paper or aluminum foil (to save on clean up).
Cut the parsnips in half, and then quarters. Place on the baking sheet. Cut the white onion and apple and also place on the same baking sheet.
Drizzle the baking sheet with one tablespoon olive oil; season with salt and pepper. Bake 15 minutes; using spatula, flip fruit and veggies. Bake 15 minutes more, or until softened and just golden brown. Immediately transfer parsnips, apples, and onions to food processor.
Add remaining olive oil (four tablespoons), lemon juice, 1/8 teaspoon salt, and apple cider vinegar to the food processor along with the parsnips, apples, and onions. Process for one minute, or until mostly smooth, adding up to six tablespoons of water until you reach your desired consistency. You may have to scrape down the sides of the food processor to keep everything blending smoothly.
When you are satisfied with the texture, transfer the mixture to a small serving bowl. Enjoy!
Information
Category

Dips, Appetizers
Dying to share one of your favorite recipes? We're dying to hear about it, so share it in the Healthy Recipe Group.