Recipes With Disease-Fighting Flavonoids
Healthy Eating Tip: Go For Color
Goodbye, dark, drab Winter, and hello, beautiful, bright, vibrant Spring! Seeing the lush colors of the season beginning to burst is sure to uplift your spirit. Eating brilliantly colored fresh fruits and veggies can have the same effect: not only will they add pizzazz to your plate, but those lively colors can also actually improve your life.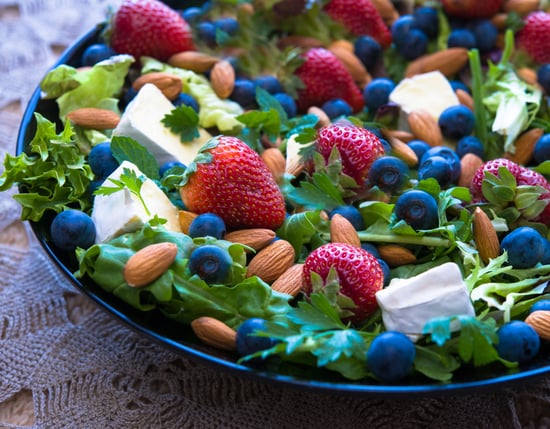 Source: Flickr user AmazingAlmonds
Colorful foods contain flavonoids and carotenoids — powerful compounds with antioxidant properties that can repair cellular damage, boost the immune system, and reduce inflammation. This in turn can help prevent a whole slew of health issues including cardiovascular disease, age-related degenerative diseases like dementia, and cancers.
Most fruits and veggies contain these compounds, but brightly colored berries, bananas, oranges, carrots, sweet potatoes, spinach, kale, bell peppers, and tomatoes are especially excellent sources. Noshing on these foods on their own or in fresh salads (try these recipes) or drinking them in smoothies is a great way to get your fill, but check out the recipes below for new and exciting ways to enjoy these superhealthy foods.

Photo: Leta Shy