Reduce Your Risk of Breast Cancer With These Lifestyle Choices
Daily Dos to Lower Your Risk of Breast Cancer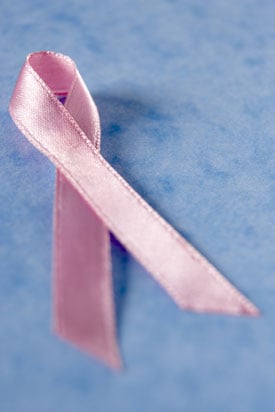 I manage to get together with seven of my best gal pals from my co-ed days about once a year. With the eight of us sitting around a table, I am reminded of the staggering breast cancer stat: one in eight women will be diagnosed with the disease in her lifetime. Three of these noisy lovable ladies have mothers who have had the disease, which unfortunately ups their odds even more. We know that genetics increases the risk for the disease, but there are lifestyle choices you can make to lower your risk of getting breast cancer.
Alcohol: Having a glass of wine a day may be good for the heart, but not the breast. Studies have found that drinking one to two servings of alcohol, red wine included, increases a woman's chances of developing the disease by 10 percent. It is highly recommended that you limit your alcohol intake to lower your risk, so remember to stop after one glass ladies!
Healthy Weight: Breast cancer is fueled by hormones, and those hormones like to hide out in body fat. Maintaining a healthy body weight helps reduce your risk of developing breast cancer.
Learn three more ways when you keep reading.
Which of these healthy and preventative measures do you already take?