Reebok CrossFit Games 2012
Have You Tried CrossFit?
This weekend thousands will be watching muscled men and women test their physical limits at the Reebok CrossFit Games in LA. The three days of sweat and strain mark the pinnacle of competition for CrossFit fanatics — kind of like the Olympics of plyometrics, weight lifting, cardio, and general assessments of competitors' workout endurance.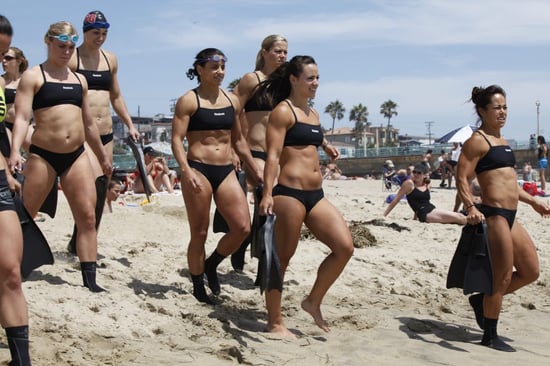 CrossFit fans (which, unsurprisingly, include famously fit actresses Cameron Diaz and Jessica Biel) love the workout because it's intense and challenging. You may not be like 2011's women's champ Annie Thorisdottir, but in honor of the games this weekend, we want to know: have you ever tried CrossFit? Let us know what you think of the workout in the comments.
Source: Twitter user CrossFitGames