Reese Witherspoon's Diet and Exercise Tips
Reese Witherspoon's Fit Philosophy
Reese Witherspoon's been having a good week — not only does she turn 36 today, but Reese is reportedly pregnant with her third child. How does the busy actress, mom, and Avon breast cancer ambassador stay fit? Find out Reese's healthy philosophy below.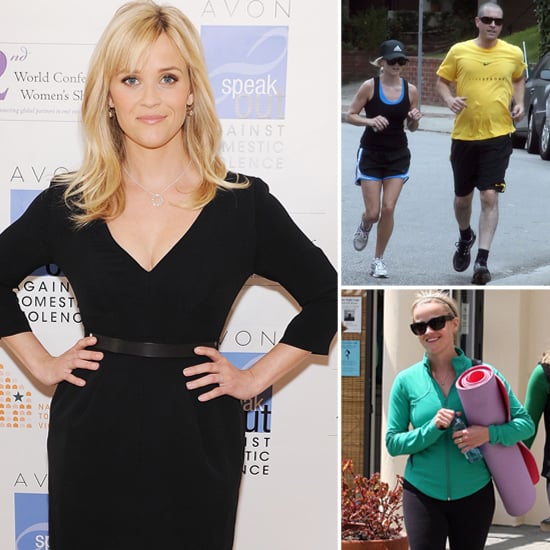 She's an outdoor runner: Hollywood fitness fads come and go, but Reese sticks to what she knows and loves. Whether it's with her husband or on her own, you can normally find her jogging around town (or going on a hike). The avid runner is onto something; outdoor running helps increase your endurance and strength, since you have to deal with uneven surfaces and the elements. No wonder Reese's legs are so toned!
She sculpts with yoga: Regular runners can benefit from yoga, since the practice can help stretch out a runner's overworked leg muscles and tight hips. Reese practices yoga three times a week, sometimes with her yoga trainer, who encourages her to develop her upper body to balance out her strong lower body. Find out how Reese sculpts her upper body with yoga, with this yoga arm workout.
She's not a dieter: Reese no doubt has been eating even more healthfully now that she's possibly pregnant, but no matter what, she doesn't subscribe to quick-fix dieting schemes. For Reese, exercising and eating right is a way of life. "I work out all the time anyway just to stay healthy. I don't believe in crash dieting or anything like that," she recently told Us Weekly.