Relaxation Drinks Are Now More Popular Than Energy Drinks
More and More People Reaching For Relaxation Drinks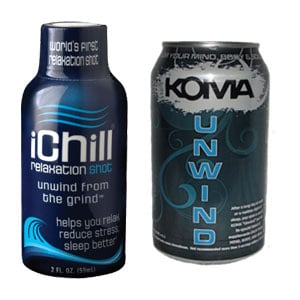 Energy drinks have created quite a buzz over the last few years, but as it turns out, energy drinks have a little competition from the chill-out section. According to Lynn Dornblaser, from the global consumer product and market research company Mintel, relaxation drinks are the new trendy bevvie. The majority of the US population is stressed out, so people have been turning to drinks claiming to offer relaxation perks.
That's right, more than 70 of these kinds of stress-reducing drinks — including Be Happy, Unwind, and iChill — have debuted in the past three years. Active ingredients include everything from melatonin, a sleep inducing hormone, to amino acids, which is thought to reduce stress. But the effects of the drinks are highly subjective and not thoroughly researched.
One international food and drink consulting firm projected the growth rate for this new group of drinks in 2011 alone is a staggering 38 percent. I'll be sticking to my herbal teas and deep breathing techniques to reduce my stress levels. What about you?