Rent Gear Before Going Skiing or Snowboarding
Don't Miss the Lift: Rent Gear Before Heading to the Mountain
If you're planning on snowboarding or skiing this Winter, but don't own any gear, rent equipment from a local sports store before leaving for the mountains. You can rent gear at the resort, but renting in advance saves time and guarantees that you'll see action on the slopes. Here's why:
No wasted daylight hours at the rental booth — From personal experience, renting gear at the ski resort (or a nearby shop) is always hectic and takes longer than anticipated. With gear already in hand, you can head straight to the mountain and bypass the rental shop, which is especially important since most ski resorts close around 5 p.m.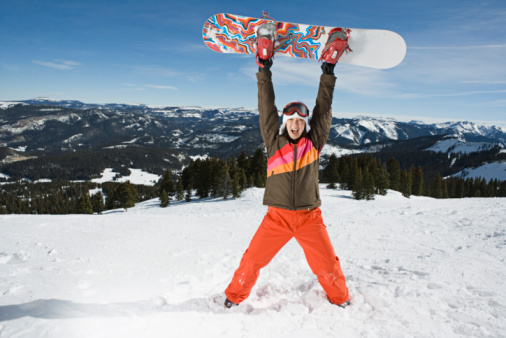 First come, first served — Resort rental shops have a finite amount of sizes, and once they run out, you're left out of the fun. A friend of mine once lost an entire day of skiing because the mountain rental shop ran out of her boot size. Secure your gear before you go so that you'll have everything you need to hit the slopes.
If you're unable to rent gear ahead of time because of time or car size, call the rental equipment shops near your ski resort to see if they will hold equipment for you. And remember: rent a helmet!