Response to Stress is Very Different for Men and Women
For Men and Women, Response to Stress Is Very Different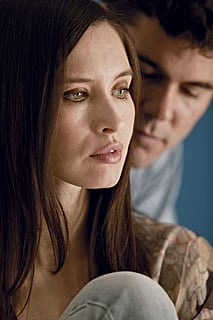 A new study published this month in the Journal of Neuroscience, reports findings that confirm what we may have long suspected — when it comes to stress, men and women respond differently. Using functional MRI to monitor the brain activity in healthy men and women, the research revealed that men's and women's brains process stress in different ways, which in turn, influences how their bodies process chronic diseases like depression and heart disease.
After men and women were shown "stress-triggering" images, their brains were scanned. Women were scanned both at the start of their menstrual cycle and again during ovulation. Now this is interesting — for men, the brain activity in response to stress was similar when compared to the brain activity of women who were at the start of their menstrual cycles. But stress levels were higher in men when compared to women who were ovulating. Ahh . . . the magic of ovulation. According to the study's author, Jill Goldstein, scientists "found that women have been endowed with a natural hormone capacity to regulate the stress response in the brain that differs from men."
Ladies, do you notice that you feel calmer and less stressed in the middle of your cycle when you're ovulating?