Review of Ahnu Sequoia Hiking Shoes
Gear Review: Get Hiking With Ahnu Sequoias
The hiking boots I wear in the Winter are clunky and cover my ankles to keep my feet dry and supported. In the Spring and Summer, those boots are way too hot and heavy, and I end up with sweaty feet, which are prone to blisters. If you're a warm-weather hiker, you'll need a lighter-weight hiking shoe that's made with breathable material and a durable sole. I was in the market for a Summer-weight hiking shoe, and Ahnu sent me a pair of Sequoias ($99) to test out.
When thinking about my Sequoias, the first word that comes to mind is lightweight. And the second is breathable. Two descriptions you'd expect and need from a warm-weather hiker, these shoes will protect your tootsies, without feeling heavy or bulky. The rubberized forefoot came in handy for keeping out sticks and rocks, and the Vibram rugged sole gave me sturdy traction on slippery surfaces. The red material you see on these shoes is mesh, and kind of reminds me of the mesh material you'd find on the inside of men's bathing suits, although it's two layers instead of one. My feet felt completely dry and cool in these Sequoias, and didn't feel sweaty whatsoever on the few two-hour hikes I've taken in them. However, these shoes won't keep your feet dry when it comes to splashes in puddles or rain. The mesh allows your skin to breathe, but it also allows outside moisture to penetrate.
These Sequioas were a hit with my feet when it came to comfort and functionality, and I also think they're cute and sporty looking, so I'd definitely wear them when not on the trails. If you're not into the red/gray combo, they also come in blue/gray. You can purchase a pair from Zappos and these hikers are on sale for $85.
To see more photos of these hiking shoes,
.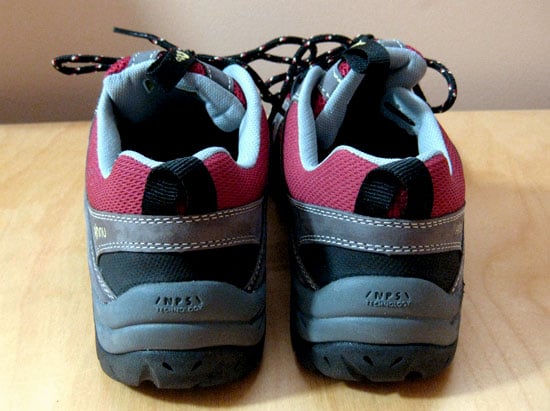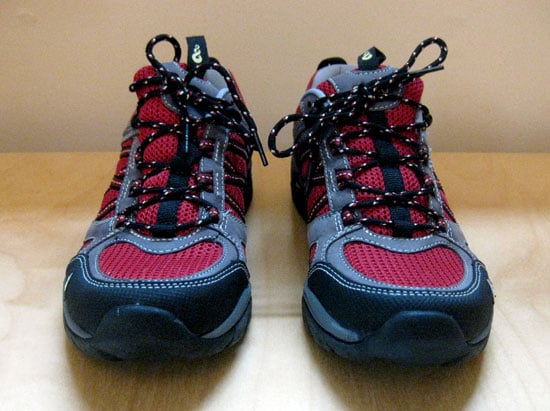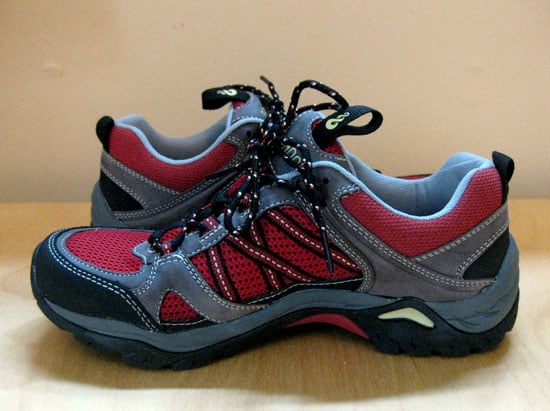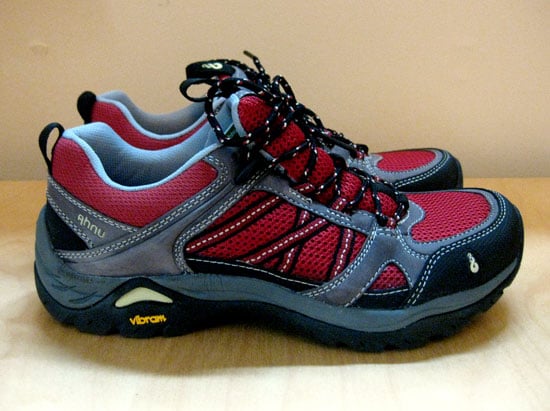 Tried any new fitness gear or clothes lately? Share your thoughts about it in the Good Gear/Bad Gear community group.