Review of Bethenny Frankel's Skinnygirl Margarita
Celebrate Cinco de Mayo With a Low-Cal Skinnygirl Margarita
While perusing the liquor store for libations to enjoy with old friends, Bethenny Frankel's much-touted Skinnygirl Margarita ($13) was staring me in the face. I love a good margarita as much as the next person, so I took the plunge and brought two bottles to a friend's house.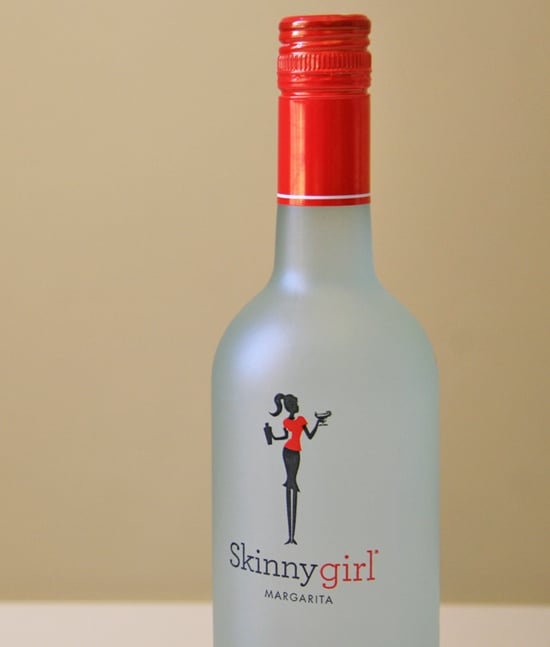 Photo: Lizzie Fuhr
Bottled margaritas are what I would call a caloric nightmare. A 10-ounce margarita can run upwards of 700 calories. The high calorie count paired with the fact that bottled cocktails are generally made with high fructose corn syrup, yellow dye #5, and preservatives are what led to Bethenny creating a low-calorie, all-natural prepared margarita. And that she did. With only 100 calories in a four-ounce serving of Skinnygirl Margarita, you can get your margarita fix without consuming all those calories.
Keep reading to learn how this low-cal beverage tasted.

Photo: Lizzie Fuhr
When I first tried Skinnygirl Margarita, I immediately noticed its tart taste. A Skinnygirl Margarita contains only 0.2 tablespoons of sugar per serving; it's no wonder it tastes quite tangy. This drink may not taste very sugary, but you can certainly taste the alcohol. At 12.7-percent alcohol, this drink will get the party started in no time. For folks who love cocktails but don't necessarily want to taste the alcohol, this drink isn't for you.
If hard alcohol is not your thing, check out the rest of Bethenny's Skinnygirl cocktail and wine lineup. There are a ton of new low-cal options to take the guesswork out of your boozy Spring adventures.