Review of Blind Descent by James Tabor
Summer Reading: Blind Descent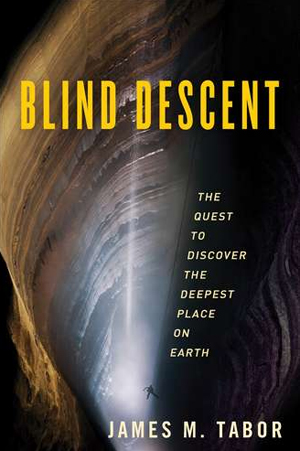 The next time you're at the library, check out Blind Descent ($17) by James Tabor — it's the kind of book you can't put down. Exploring the fascinating subject of cave diving — aka supercave exploration — Tabor chronicles the insane obsession with this field. The main focus of Blind Descent is on two men — Bill Stone and Alexander Klimchouk. Both men are experts in their field, but opposites in temperament and style. And though their paths are different, they both have the same end goal: find the deepest cave on Earth. Stone's journey leads him to the deadly Cheve Cave in southern Mexico, and Klimchouk takes on Krubera, a glacial cave (think: freezing) in the Republic of Georgia.
To find out why Blind Descent makes Jules Verne's Journey to the Center of the Earth look like child's play, read more.
Tabor describes supercave exploration as "Mount Everest in reverse." And the obstacles that cave explorers face make my own sport of rock climbing look like a walk in the park. It's not unusual for cave divers to spend weeks — sometimes months — on a descent, contending with challenges along the way: vampire bats, caving tunnels, waterfalls, rock falls, and, in many cases, death. They may endure belly crawling for miles through narrow tunnels, swimming through the dark in lakes, and dropping vertically thousands of miles. And what's scary is that they can't always know what's coming next. In some cases, it's a "sump." Sumps are flooded tunnels that cave divers must get through while wearing scuba gear. And in other cases it's developing "the rapture," a debilitating mental affliction caused from being plunged into darkness for weeks at a time.
I really enjoyed this read. The subject matter is fascinating, and Tabor writes in a way that is straightforward but still elicits the right amount of drama and suspense. The two men he focuses his narrative around are engaging character studies into such an obsessive, isolating, and sometimes horrifying pursuit to be "the first" in their field. This book is essentially what over-the-top Hollywood movies like The Perfect Storm, Twister, or Volcano aspire to be. I say skip the blockbusters this year and pick up this book instead.