Review of Ibex Synergy Tank
Gear Review: Ibex Synergy Tank
After posting the 10 Affordable Fitness Tops Under $40 slideshow, a few of my friends said they actually prefer tops without attached shelf bras. They want to be able to wear their sports bra to get the support they need without the oh-so unattractive uniboob. If you're well-endowed, I'm sure you can relate.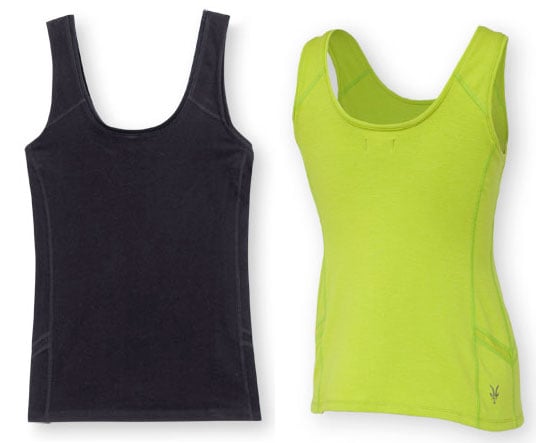 I've always been a fan of Ibex, and I recently got their bra-less Synergy Tank ($55), and I'm in love. To find out why keep reading.
This top is made of a combo of merino wool and organic cotton, so it's unbelievably soft next to your skin, but also has wicking powers. I wore it over a lightweight sports bra for my morning yoga class, and I loved that the stretchy material didn't cling to my skin when it got sweaty. This tank offers a close fit so it's not skintight, but was still able to keep my girls concealed while in Down Dog, and it's long enough to keep my middle covered while doing inversions.
When tested on a hot and humid run, I was amazed at how well the fabric breathed. It pulled sticky moisture away from my skin, which helped to keep me cool, even on an 80-degree day. The seams are barely noticeable, so I didn't have to worry about irritation or chafing. The best part is that I didn't have to adjust or think about this tank top at all, and could just enjoy my workout, which is the ultimate indication that it's a perfect top.
Not only is this a great Summer tank, but I know it'll be an integral first layer once colder Winter weather blows in, which makes it worth the money. It comes in two colors, Black and Limon, and I love it so much, I just might have to get another one.