Review of Keen Ambler Mesh Hiking Shoes
Shoe Review: Keen Ambler Mesh Hiking Shoes
With late Summer and early Fall weather still warm in many parts of the country, you need a breathable trail runner that's also lightweight. Check out the Keen Ambler Mesh hiking shoe ($95).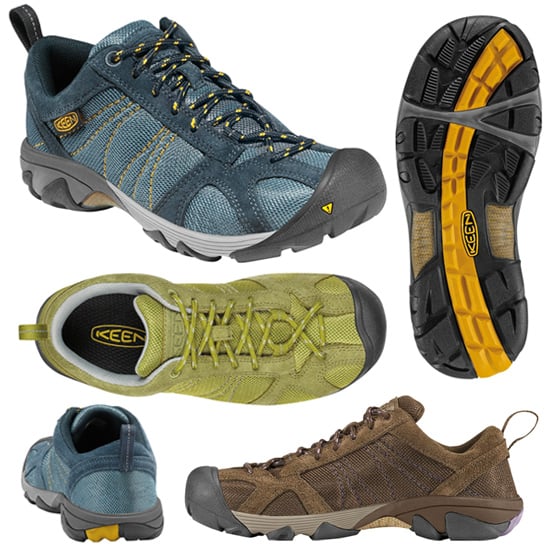 The moment I slipped these on, I felt comfortable and supported. The toe box is slightly roomy, so the front of the foot has space to wiggle. The thick rubber sole is rugged, non-marking, and offers amazing traction, even in squishy mud or on slippery rocks. And one great feature is how the sole continues up the front of the shoe, giving toes added protection from sharp sticks or rocks. The soles also offers "S3 heel support," which means it dissipates shock with every step, and reduces the risk of twisting an ankle.
The outsole is made of breathable mesh and leather, and inside there's moisture-wicking lining, so it's perfect for keeping feet cool on hot runs. It'll protect you from a little puddle splash or light rain, but these definitely aren't waterproof. The laces tie easily and stay put, which aids in the arch support, and I'm also a fan of the comfy footbeds made of a blend of recycled polyurethane, cork, and memory foam that contours to feet — oh-so comfy!
And come on, these shoes also look great. Simple, yet stylish, and because they're so lightweight, you can easily sport them while hiking, doing some light backpacking, or while running errands in town.