Review of Nike Free Quick Fits
Fun New Kicks: Nike Free Quick Fits
I may have tried barefoot running, but I am not ready to abandon my sneakers all together. What I am ready for is a lighter, more flexible shoe. Enter the Free XT Quick Fit ($85). Nike just sent me a pair to test out. These sneakers are one of Oprah's favorite healthy things. And the Quick Fits are fast becoming one of my favorite things too! One reason I am digging these sneakers is they make me feel fast — they're so light.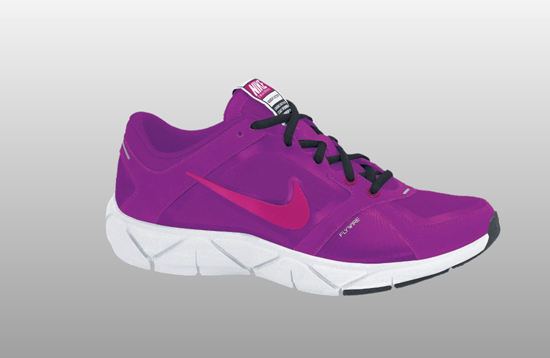 But what I really like about this shoe is its flexible sole, which means I can really feel my feet making contact with the ground and pushing off on my runs. These kicks are also suitable for strength training since they allow the foot to move in multiple planes of motion, rather than just forward to back motion found in running. The Quick Fits remind me of a beefier version of the training shoe, Nike Zoom Sister One, but with a thicker sole. The cushion makes the Quick Fits great for plyometric moves like jump squats, and the flexibility means they also work for the twisting moves of kickboxing. I only wish the shoe was a bit softer around my bunion to create a little more give for that unfortunate bony protrusion. But, the shoes don't feel too narrow, a complaint one sometimes hears about Nikes.
The shoes are Nike+ compatible and come in cute colors. This is one pair of fashionable, flexible sneaks. Check out those soles.