Review of Overland Equipment's Acadia Laptop Backpack
Gear Review: Acadia Backpack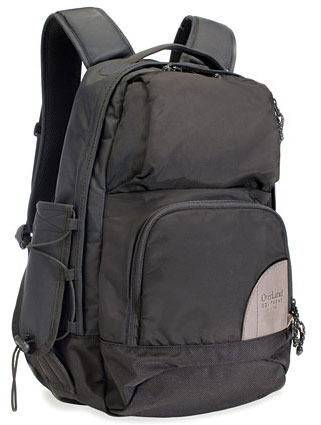 I have been told by my stylish colleagues here at Sugar HQ that backpacks are just not very fashionable. But I have to counter that back pain is not very fashionable either. Commuting with a laptop bag, purse, and often a gym bag left me off-kilter with all sorts of aches and pains. Since going symmetrical with a backpack, my body is so much happier. Overland Equipment sent me a sample of its new Acadia ($100) backpack, and I've been commuting with it for a little over a week. So far, so great.
While the bag might not be super cute, it is super comfortable and lightweight. The laptop sleeve is tucked behind the main pocket and accessible with a side zipper that easily accommodates my Mac Book Pro. The back of the bag is padded to cushion both your computer and your back. I was able to fit my lunch easily in the main compartment, along with four magazines and my trusty notebook. The bottom front pocket contains three interior pockets to keep my iPhone, iPod, wallet, and glasses nicely organized. The top front pocket is accessible by a side zipper, which makes it a bit difficult to access, so I've been using it to store a couple of just-in-case energy bars. There's even a water bottle holder on the side, too.
The Acadia backpack, which also comes in light blue, can be purchased directly from Overland Equipment.